SEE THE PERFORMANCE IN OUR FLOW CHARTS
Superbly engineered for unquestioned flow
Selecting the correct fuel pump for your performance engine is critical. Remember these 3 important factors:
How much horsepower will your engine produce?
1 GPH = 10 HP @ flywheel
What fuel pressure is required by your engine?
Operating System Pressure
What voltage is supplied to your fuel pump when the engine is running?
12V typical
Use the flow curve, utilizing the values from the 3 important questions above, to verify that you are choosing the proper pump for your vehicle.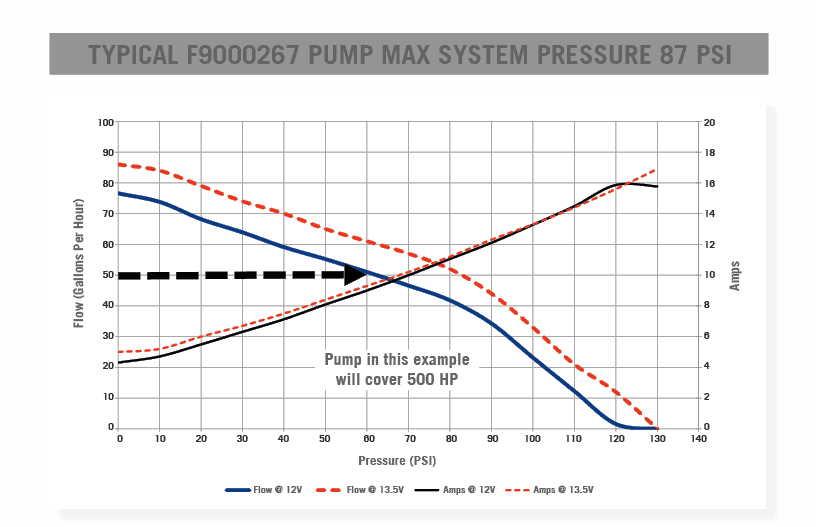 FUEL PUMP DRAWINGS
Fuel Pump Family Specifications
These fuel pump family drawings provide technical specs to address your frequently asked questions.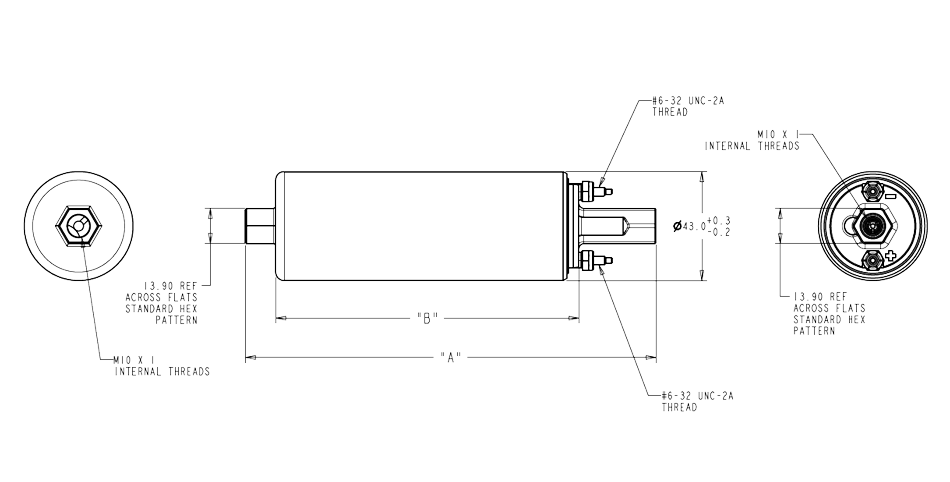 INSTALLATION INSTRUCTIONS