UNIVERSAL HIGH-PERFORMANCE FUEL PUMPS
Universal fit for custom high-performance applications
Universal In-Tank Fuel Pumps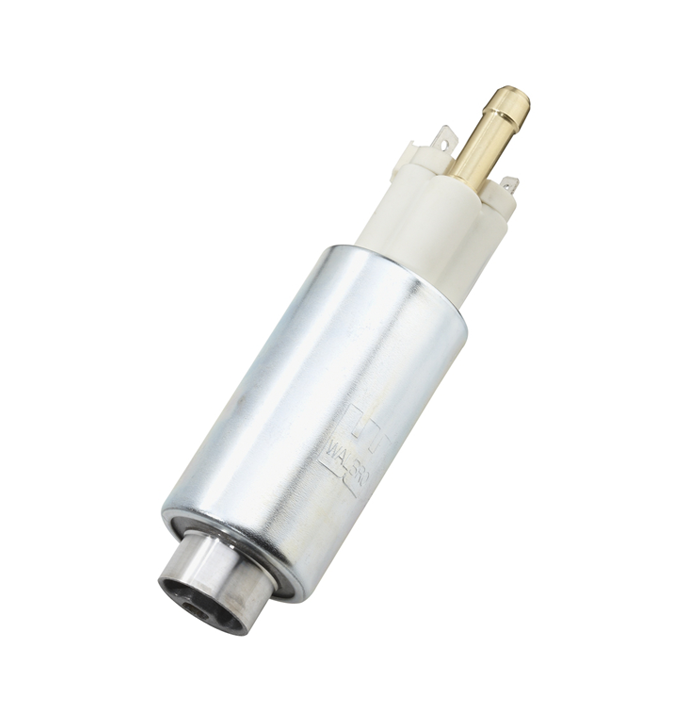 516
Fuel: GAS
Horsepower: 300
Flow @ 276 kPa: 155 lph
Flow @ 40 psi: 41 gph
Max System Pressure (psi): 50
Max System Pressure (kPa): 345
Filter Group: A or E
Inlet Diameter: 22mm
Inlet Configuration: Centrally located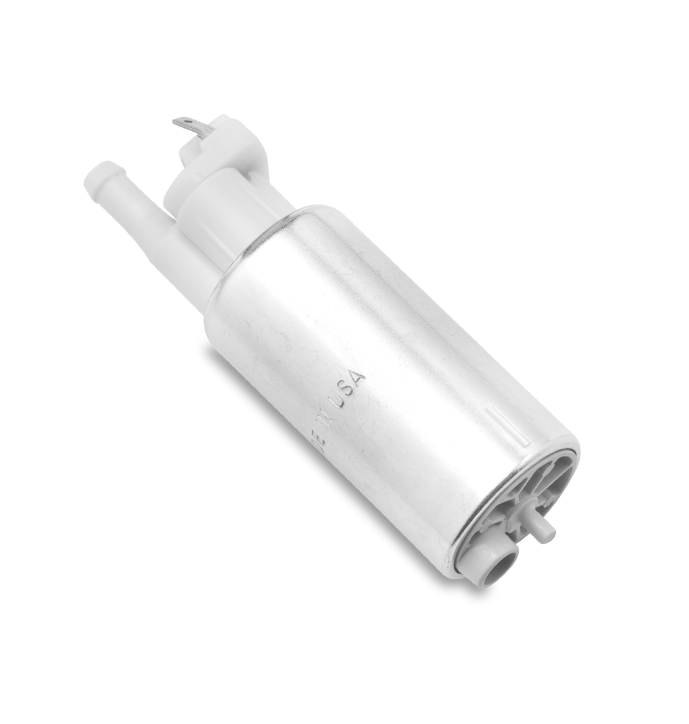 F10000137
Fuel: GAS
Horsepower: 350
Flow @ 276 kPa: 190 lph
Flow @ 40 psi: 40 gph
Max System Pressure (psi): 87
Max System Pressure (kPa): 600
Filter Group: B
Inlet Diameter: 14mm
Inlet Configuration: 0 degree outlet fitting to inlet orientation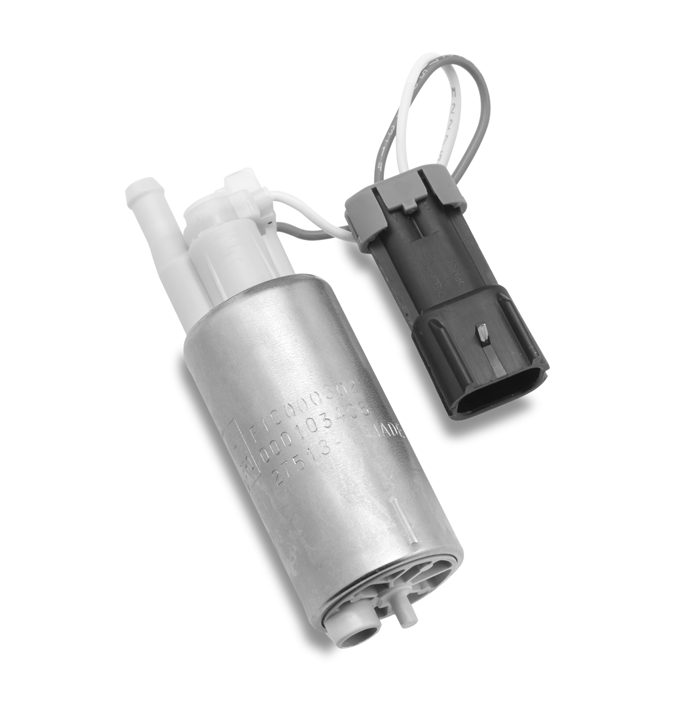 F10000302
Fuel: FLEX
Horsepower: 450
Flow @ 276 kPa: 230 lph
Flow @ 40 psi: 61 gph
Max System Pressure (psi): 87
Max System Pressure (kPa): 600
Filter Group: B
Inlet Diameter: 14mm
Inlet Configuration: 0 degree outlet fitting to inlet orientation
F10000305
Fuel: FLEX
Horsepower: 450
Flow @ 276 kPa: 230 lph
Flow @ 40 psi: 61 gph
Max System Pressure (psi): 87
Max System Pressure (kPa): 600
Filter Group: B
Inlet Diameter: 14mm
Inlet Configuration: 0 degree outlet fitting to inlet orientation
F20000141
Fuel: GAS
Horsepower: 350
Flow @ 276 kPa: 190 lph
Flow @ 40 psi: 50 gph
Max System Pressure (psi): 87
Max System Pressure (kPa): 600
Filter Group: B
Inlet Diameter: 14mm
Inlet Configuration: 0 degree outlet fitting to inlet orientation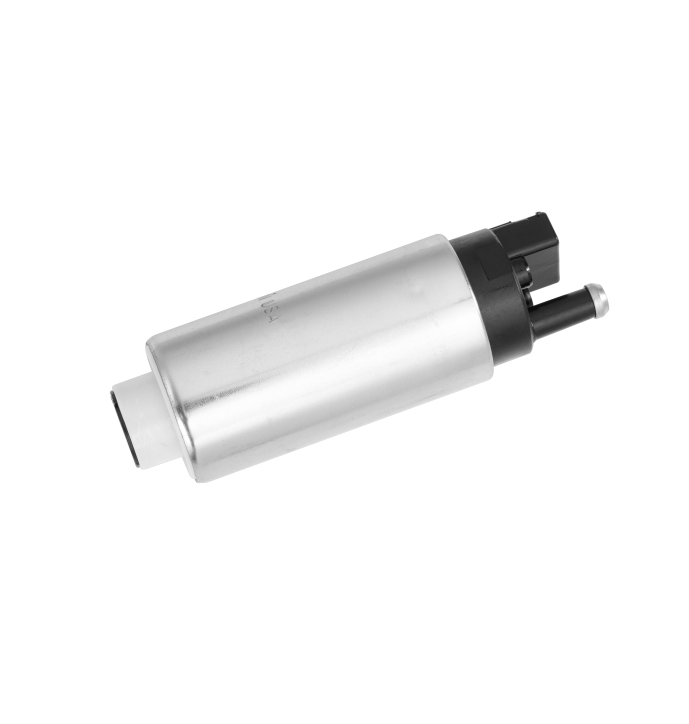 F20000311
Fuel: GAS
Horsepower: 500
Flow @ 276 kPa: 255 lph
Flow @ 40 psi: 67 gph
Max System Pressure (psi): 112
Max System Pressure (kPa): 772
Filter Group: A
Inlet Diameter: 22mm
Inlet Configuration: Centrally located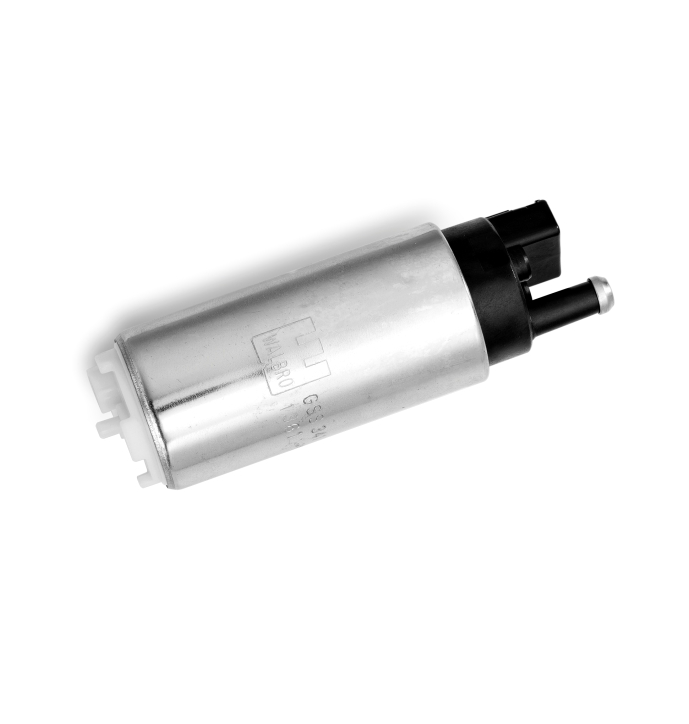 F20000312
Fuel: GAS
Horsepower: 500
Flow @ 276 kPa: 255 lph
Flow @ 40 psi: 67 gph
Max System Pressure (psi): 112
Max System Pressure (kPa): 772
Filter Group: B
Inlet Diameter: 14mm
Inlet Configuration: 180 degree outlet fitting to inlet orientation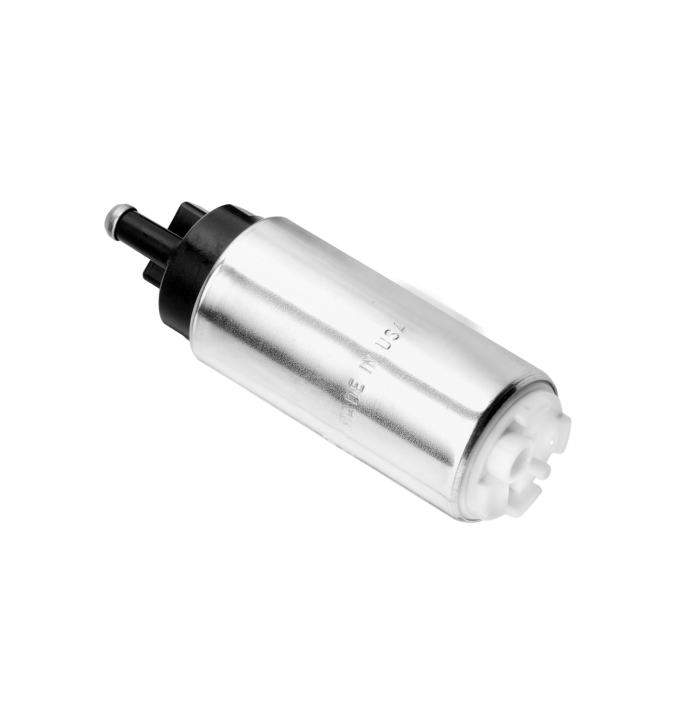 F20000313
Fuel: GAS
Horsepower: 500
Flow @ 276 kPa: 255 lph
Flow @ 40 psi: 67 gph
Max System Pressure (psi): 112
Max System Pressure (kPa): 772
Filter Group: B
Inlet Diameter: 14mm
Inlet Configuration: 0 degree outlet fitting to inlet orientation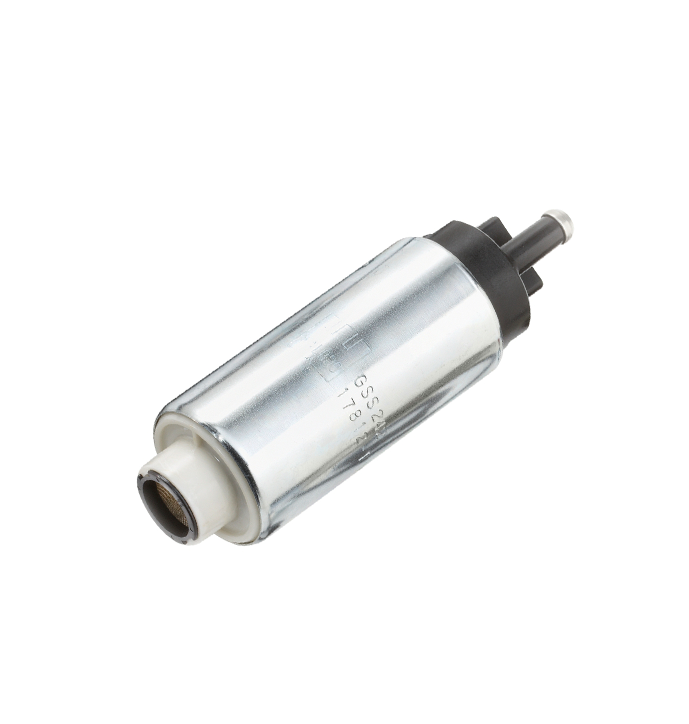 GSS242
Fuel: GAS
Horsepower: 350
Flow @ 276 kPa: 190 lph
Flow @ 40 psi: 50 gph
Max System Pressure (psi): 50
Max System Pressure (kPa): 345
Filter Group: A
Inlet Diameter: 22mm
Inlet Configuration: 0 degree outlet fitting to inlet orientation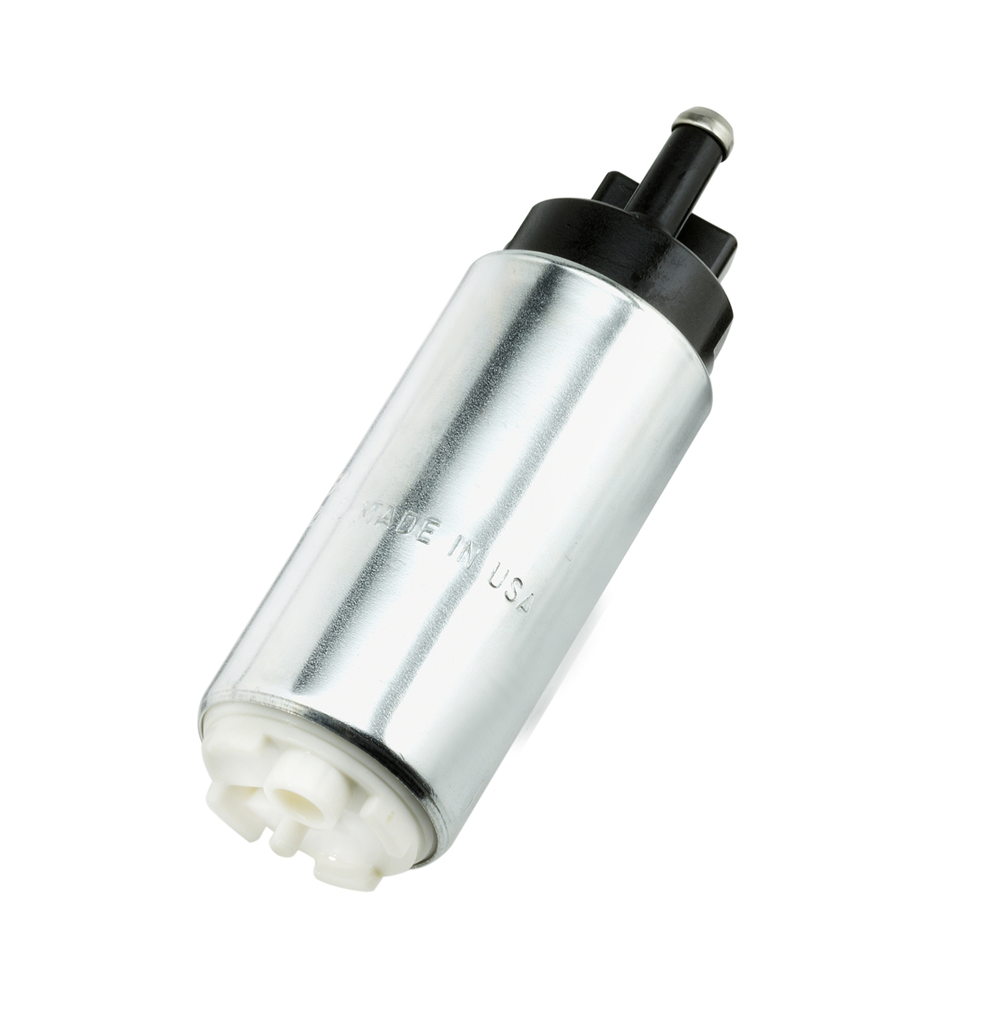 GSS250
Fuel: GAS
Horsepower: 350
Flow @ 276 kPa: 190 lph
Flow @ 40 psi: 50 gph
Max System Pressure (psi): 50
Max System Pressure (kPa): 345
Filter Group: B
Inlet Diameter: 14mm
Inlet Configuration: 0 degree outlet fitting to inlet orientation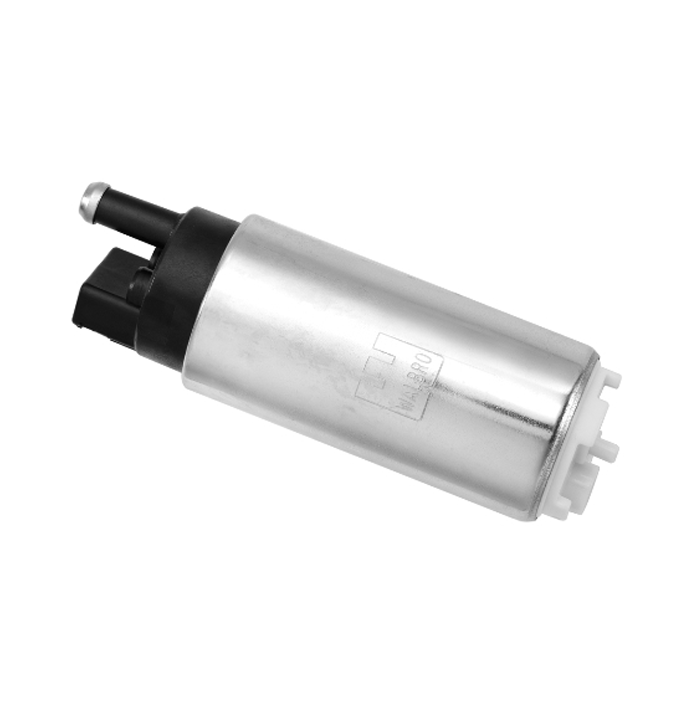 GSS278
Fuel: GAS
Horsepower: 350
Flow @ 276 kPa: 190 lph
Flow @ 40 psi: 50 gph
Max System Pressure (psi): 50
Max System Pressure (kPa): 345
Filter Group: B
Inlet Diameter: 14mm
Inlet Configuration: 180 degree outlet fitting to inlet orientation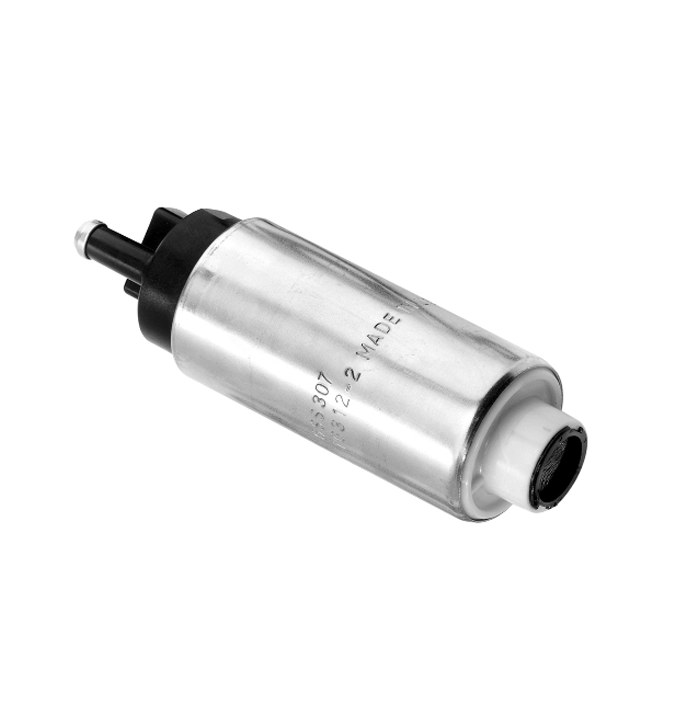 GSS307
Fuel: GAS
Horsepower: 500
Flow @ 276 kPa: 255 lph
Flow @ 40 psi: 67 gph
Max System Pressure (psi): 50
Max System Pressure (kPa): 345
Filter Group: A
Inlet Diameter: 22mm
Inlet Configuration: Centrally located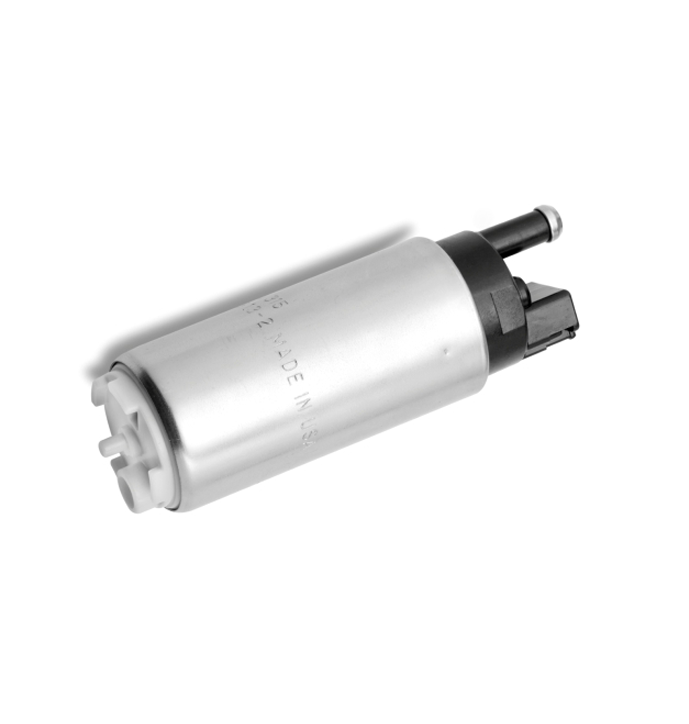 GSS315
Fuel: GAS
Horsepower: 500
Flow @ 276 kPa: 255 lph
Flow @ 40 psi: 67 gph
Max System Pressure (psi): 50
Max System Pressure (kPa): 345
Filter Group: B
Inlet Diameter: 14mm
Inlet Configuration: 180 degree outlet fitting to inlet orientation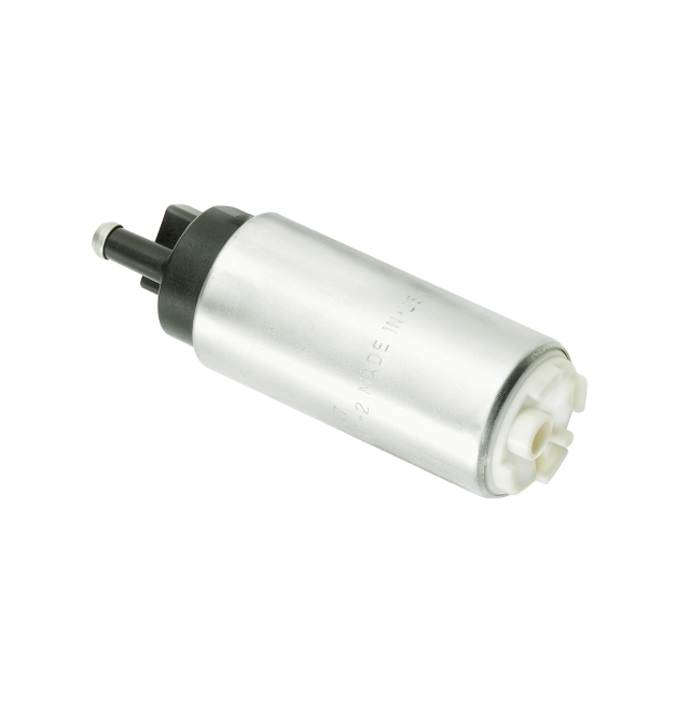 GSS317
Fuel: GAS
Horsepower: 500
Flow @ 276 kPa: 255 lph
Flow @ 40 psi: 67 gph
Max System Pressure (psi): 50
Max System Pressure (kPa): 345
Filter Group: B
Inlet Diameter: 14mm
Inlet Configuration: 0 degree outlet fitting to inlet orientation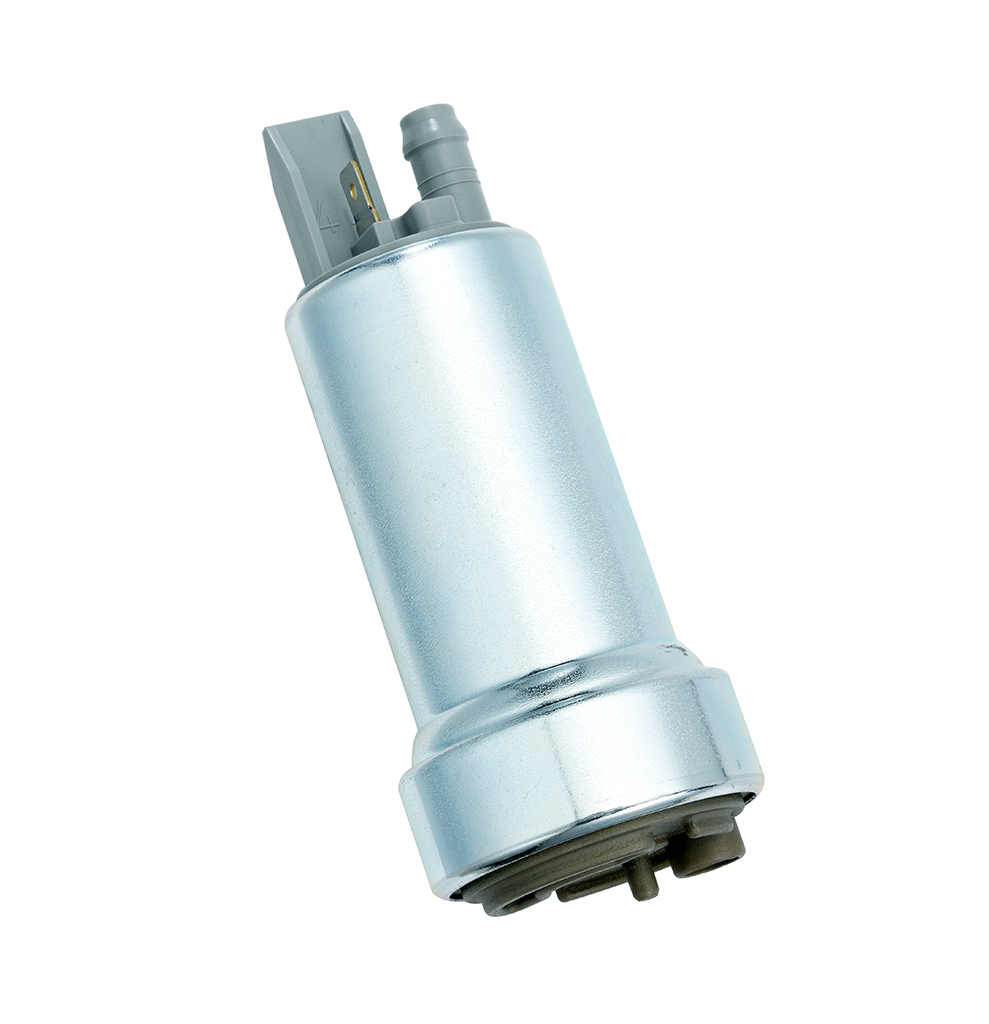 F90000262
Fuel: GAS
Horsepower: 650
Flow @ 276 kPa: 400 lph
Flow @ 40 psi: 106 gph
Max System Pressure (psi): 87
Max System Pressure (kPa): 600
Filter Group: B
Inlet Diameter: 14mm
Inlet Configuration: 0 degree outlet fitting to inlet orientation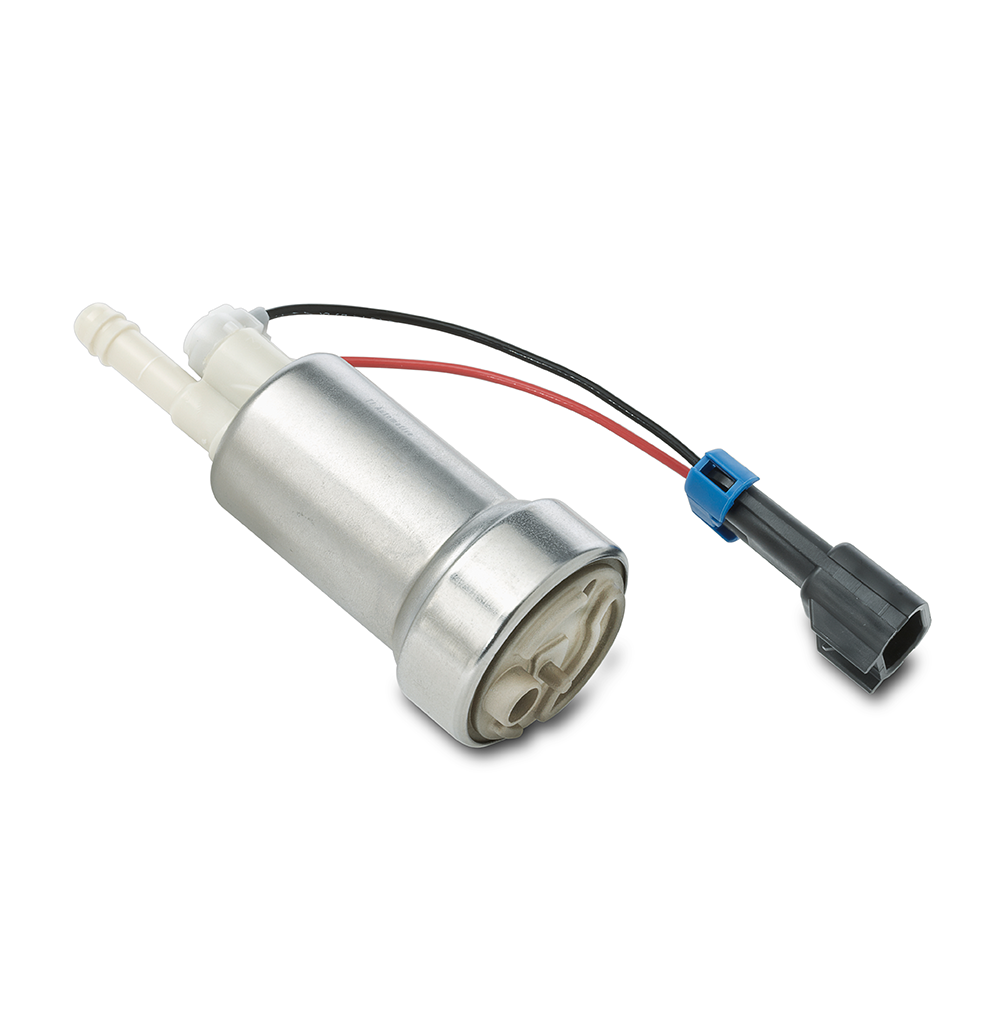 F90000267
Fuel: FLEX
Horsepower: 750
Flow @ 276 kPa: 450 lph
Flow @ 40 psi: 119 gph
Max System Pressure (psi): 87
Max System Pressure (kPa): 600
Filter Group: B
Inlet Diameter: 14mm
Inlet Configuration: 0 degree outlet fitting to inlet orientation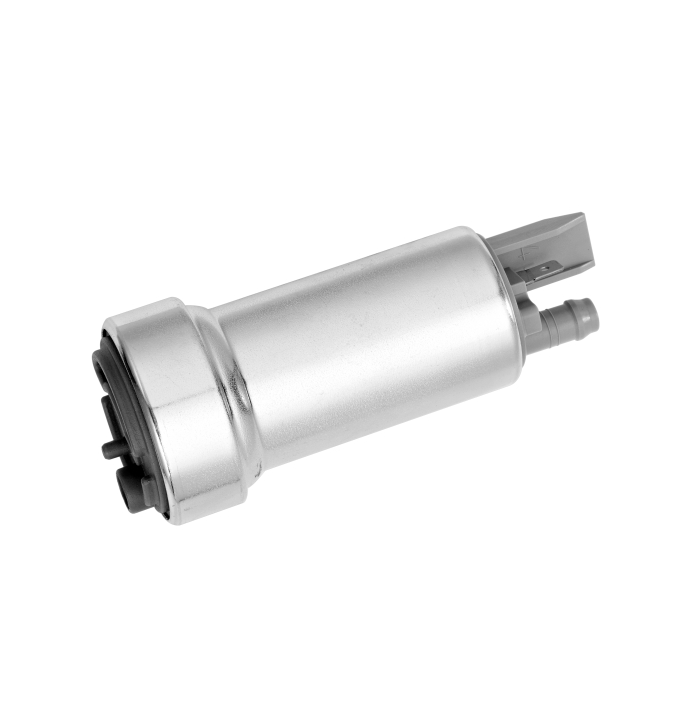 F90000273
Fuel: GAS
Horsepower: 650
Flow @ 276 kPa: 400 lph
Flow @ 40 psi: 119 gph
Max System Pressure (psi): 112
Max System Pressure (kPa): 772
Filter Group: B
Inlet Diameter: 14mm
Inlet Configuration: 0 degree outlet fitting to inlet orientation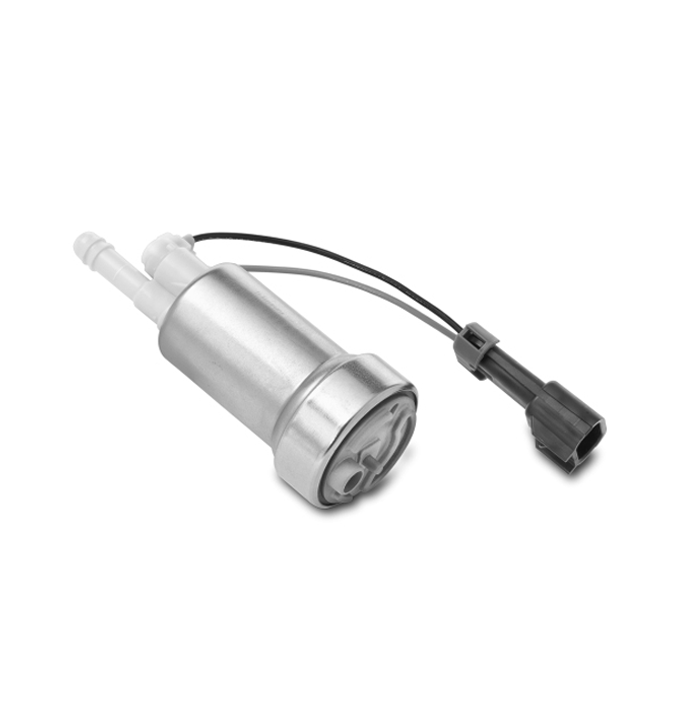 F90000274
Fuel: FLEX
Horsepower: 750
Flow @ 276 kPa: 450 lph
Flow @ 40 psi: 119 gph
Max System Pressure (psi): 112
Max System Pressure (kPa): 772
Filter Group: B
Inlet Diameter: 14mm
Inlet Configuration: 0 degree outlet fitting to inlet orientation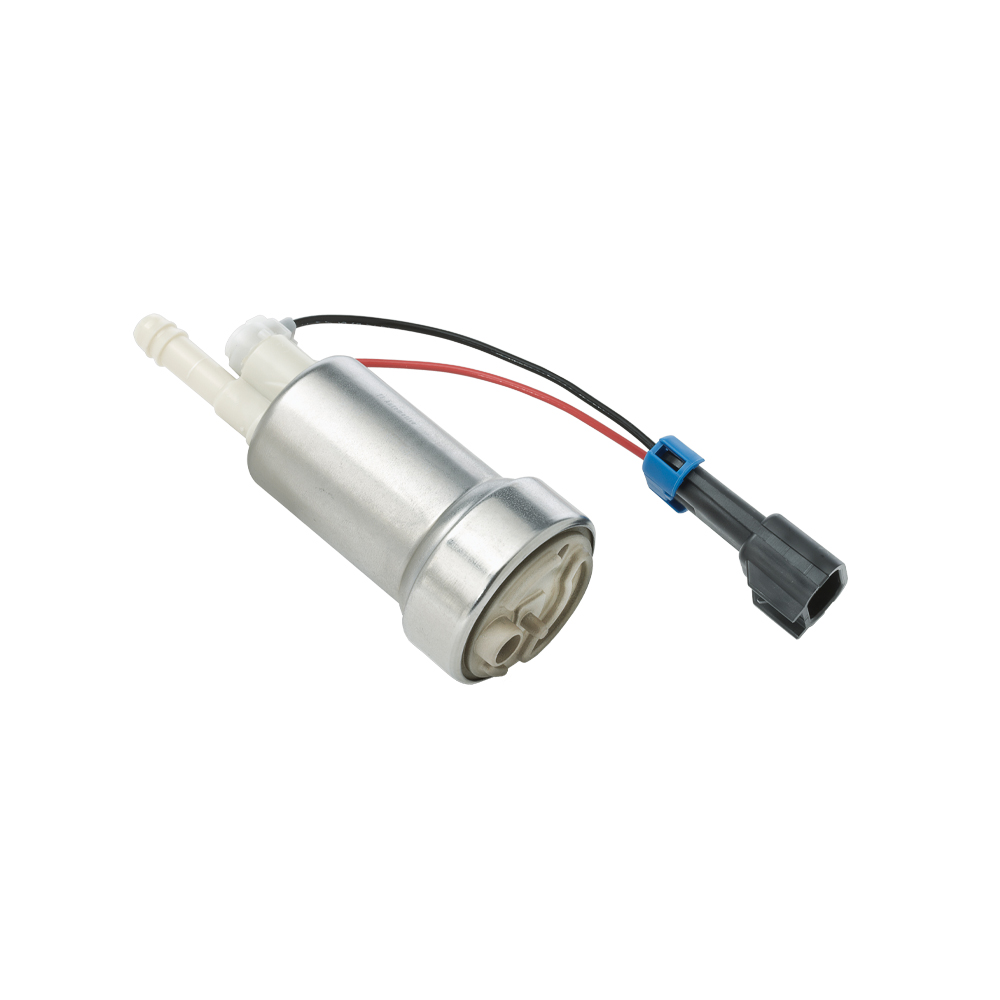 F90000285
Fuel: FLEX
Horsepower: 985
Flow @ 276 kPa: 450 lph
Flow @ 40 psi: 125 gph
Max System Pressure (psi): 112
Max System Pressure (kPa): 772
Internal Check Valve: Yes
Recommended for Boosted Applications: Yes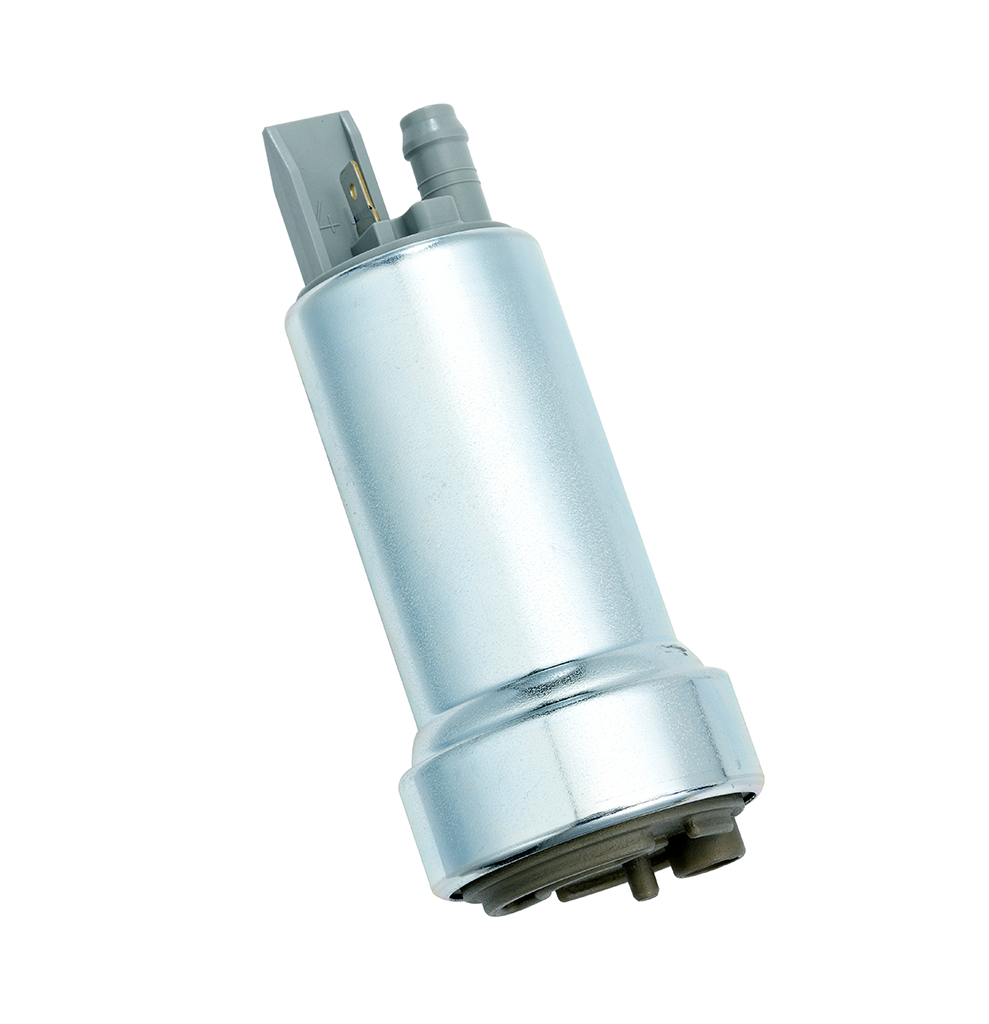 F90000288
Fuel: GAS
Horsepower: 650
Flow @ 276 kPa: 340 lph
Flow @ 40 psi: 90 gph
Max System Pressure (psi): 112
Max System Pressure (kPa): 772
Internal Check Valve: Yes
Recommended for Boosted Applications: Yes
F90000295
Fuel: FLEX
Horsepower: 985
Flow @ 276 kPa: 490 lph
Flow @ 40 psi: 130 gph
Max System Pressure (psi): 112
Max System Pressure (kPa): 772
Internal Check Valve: No
Recommended for Boosted Applications: Yes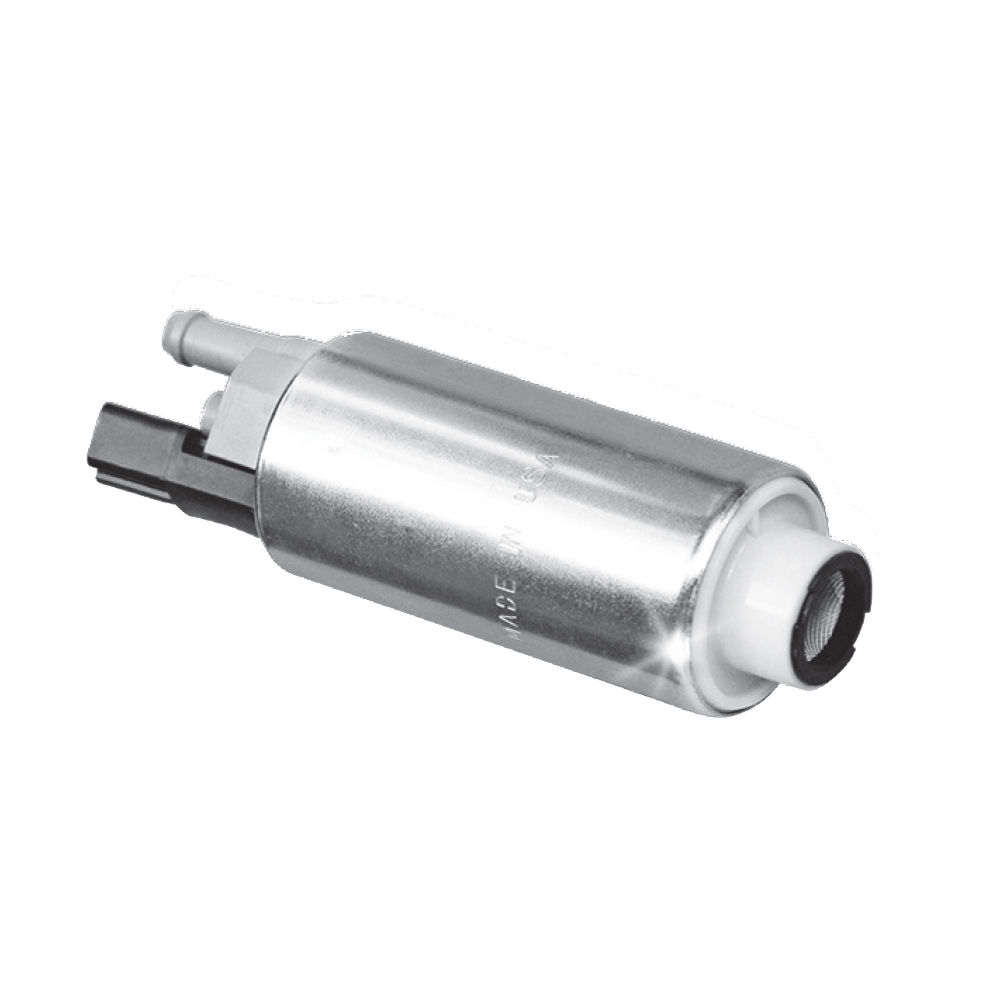 GSS340G3
Fuel: GAS
Horsepower: 500
Flow @ 276 kPa: 255 lph
Flow @ 40 psi: 67 gph
Max System Pressure (psi): 112
Max System Pressure (kPa): 772
Filter Group: A
Inlet Diameter: 22mm
Inlet Configuration: Centrally located
GSS341G3
Fuel: GAS
Horsepower: 500
Flow @ 276 kPa: 255 lph
Flow @ 40 psi: 67 gph
Max System Pressure (psi): 112
Max System Pressure (kPa): 772
Filter Group: B
Inlet Diameter: 14mm
Inlet Configuration: 180 degree outlet fitting to inlet orientation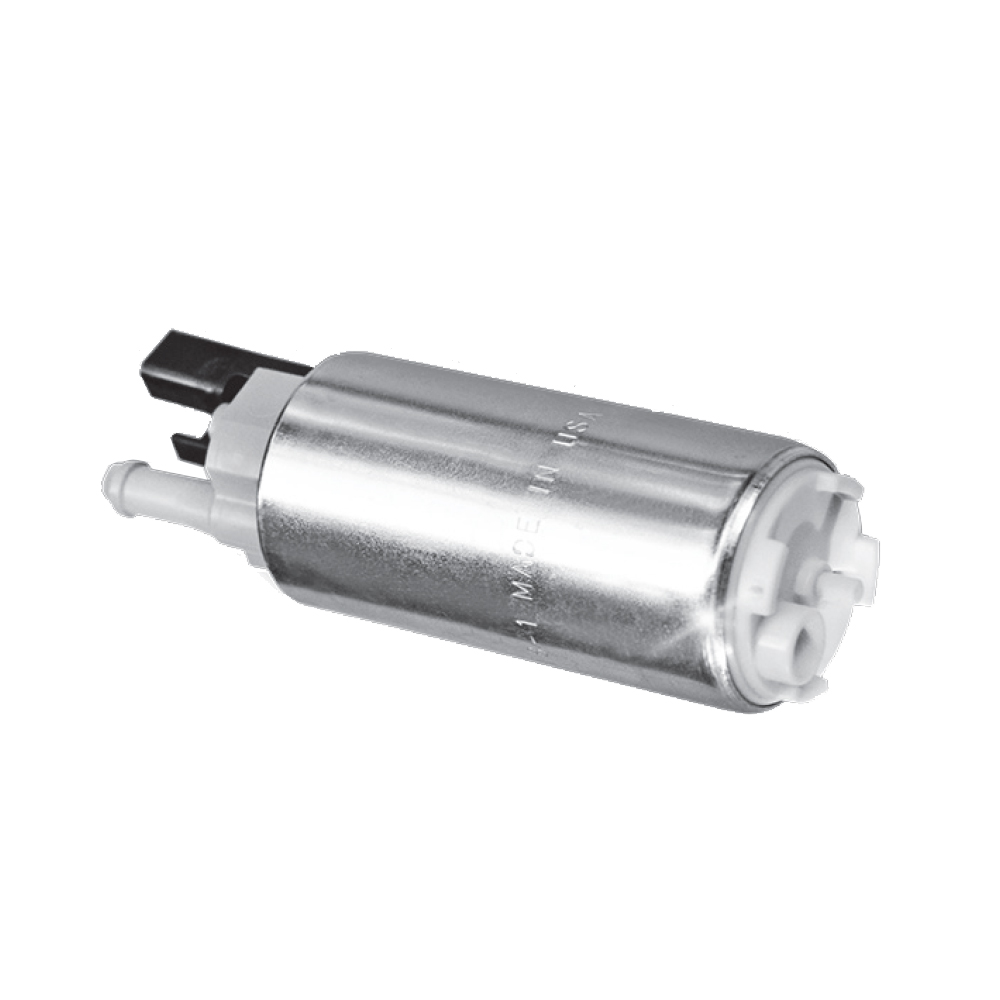 GSS342G3
Fuel: GAS
Horsepower: 500
Flow @ 276 kPa: 255 lph
Flow @ 40 psi: 67 gph
Max System Pressure (psi): 112
Max System Pressure (kPa): 772
Filter Group: B
Inlet Diameter: 14mm
Inlet Configuration: 0 degree outlet fitting to inlet orientation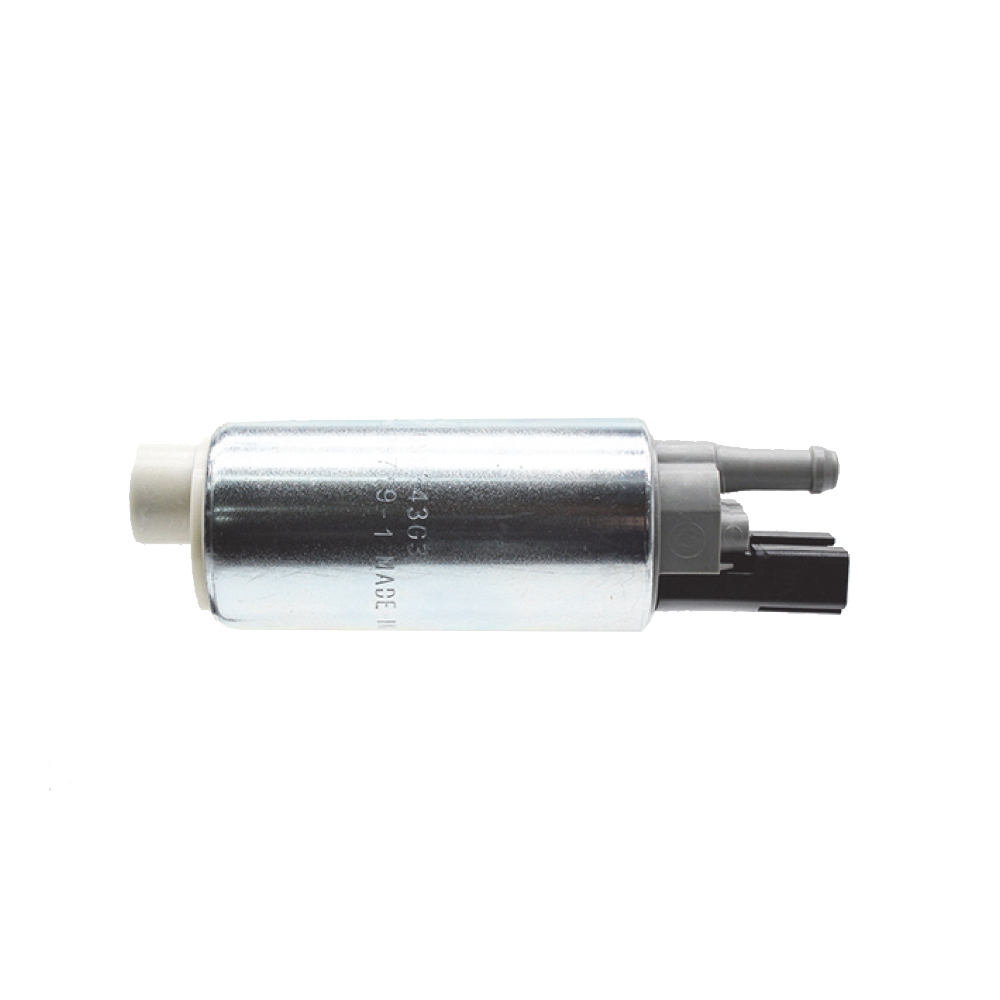 GSS343G3
Fuel: GAS
Horsepower: 500
Flow @ 276 kPa: 255 lph
Flow @ 40 psi: 67 gph
Max System Pressure (psi): 112
Max System Pressure (kPa): 772
Filter Group: D
Inlet Diameter: 19mm
Inlet Configuration: 0 degree outlet fitting to inlet orientation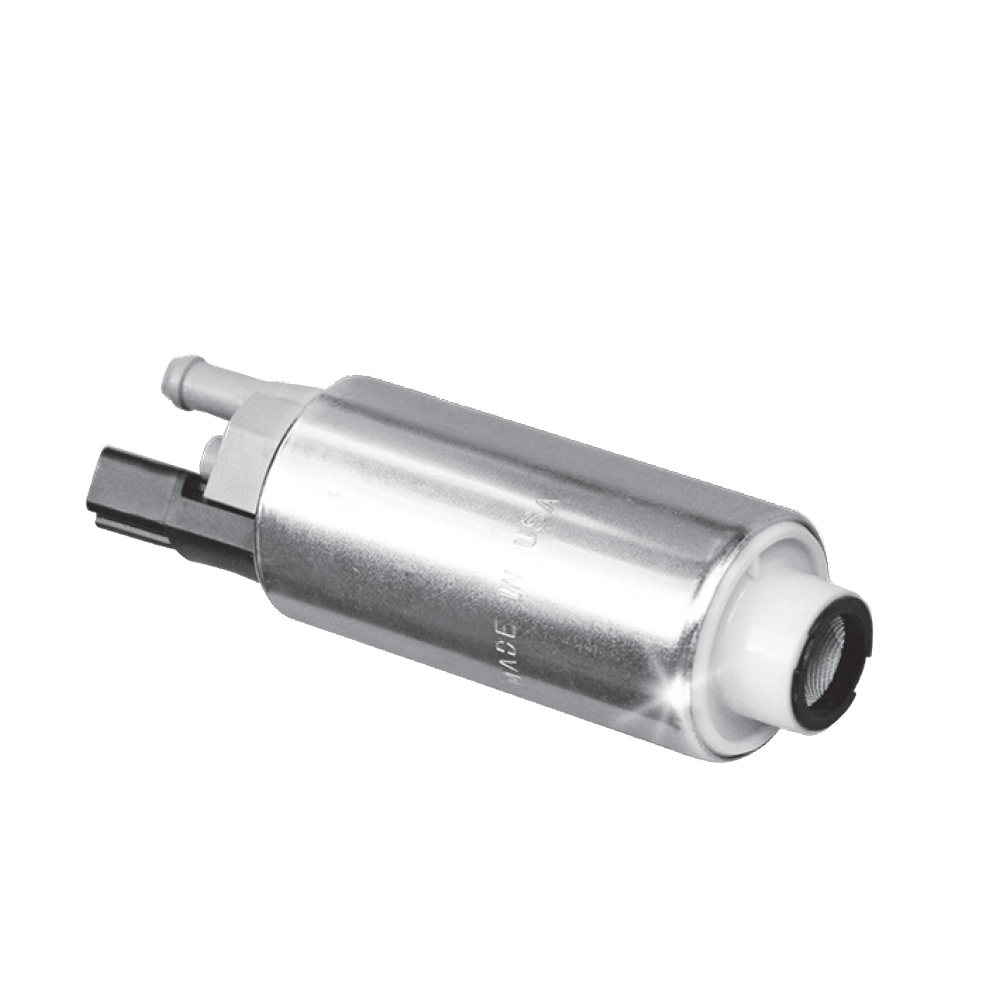 GSS350G3
Fuel: GAS
Horsepower: 650
Flow @ 276 kPa: 350 lph
Flow @ 40 psi: 92 gph
Max System Pressure (psi):112
Max System Pressure (kPa): 772
Filter Group: A
Inlet Diameter: 22mm
Inlet Configuration: Centrally located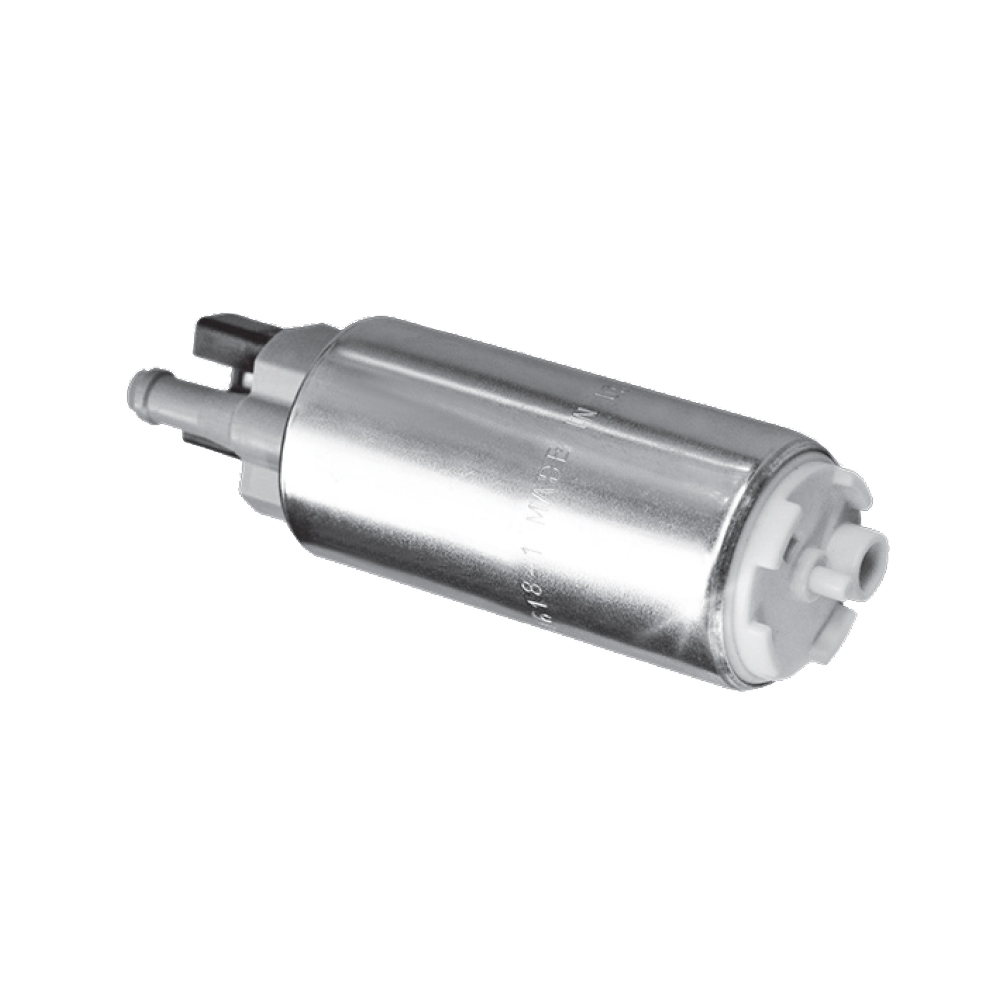 GSS351G3
Fuel: GAS
Horsepower: 650
Flow @ 276 kPa: 350 lph
Flow @ 40 psi: 92 gph
Max System Pressure (psi): 112
Max System Pressure (kPa): 772
Filter Group: B
Inlet Diameter: 14mm
Inlet Configuration: 180 degree outlet fitting to inlet orientation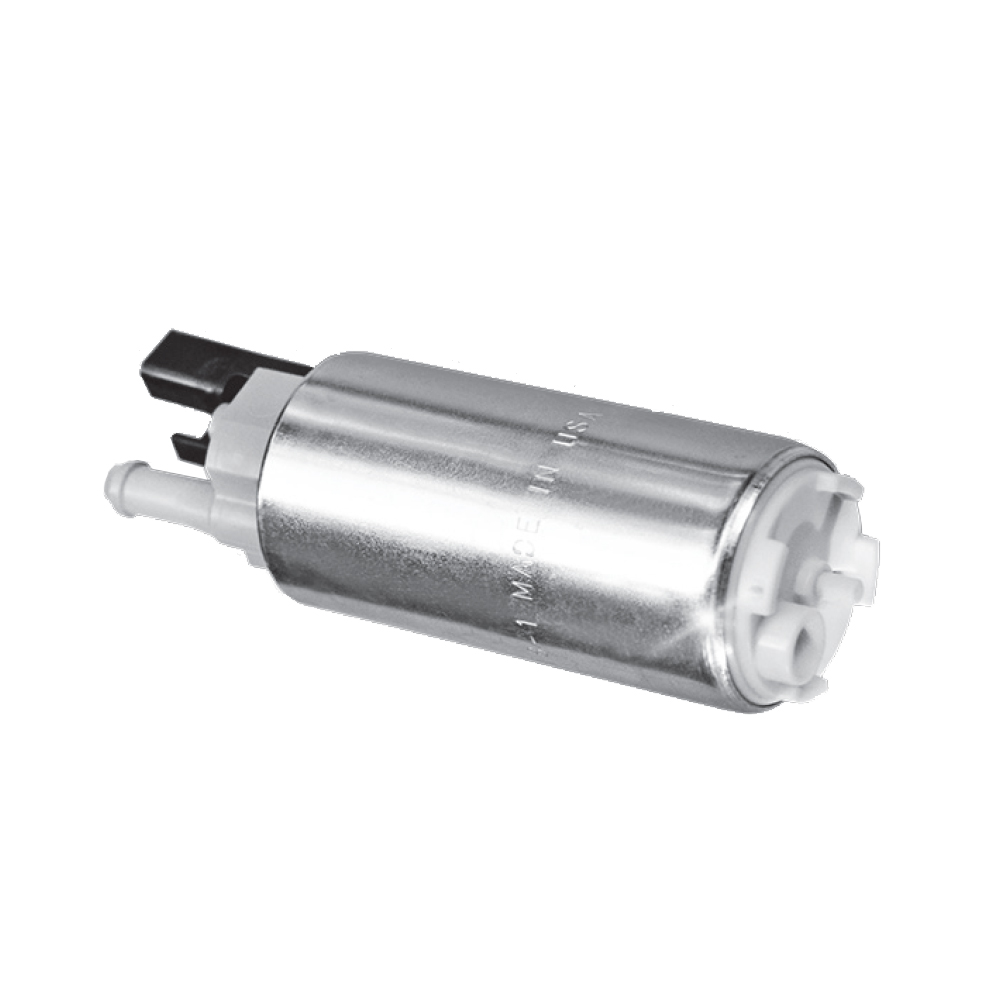 GSS352G3
Fuel: GAS
Horsepower: 650
Flow @ 276 kPa: 350 lph
Flow @ 40 psi: 92 gph
Max System Pressure (psi): 112
Max System Pressure (kPa): 772
Filter Group: B
Inlet Diameter: 14mm
Inlet Configuration: 0 degree outlet fitting to inlet orientation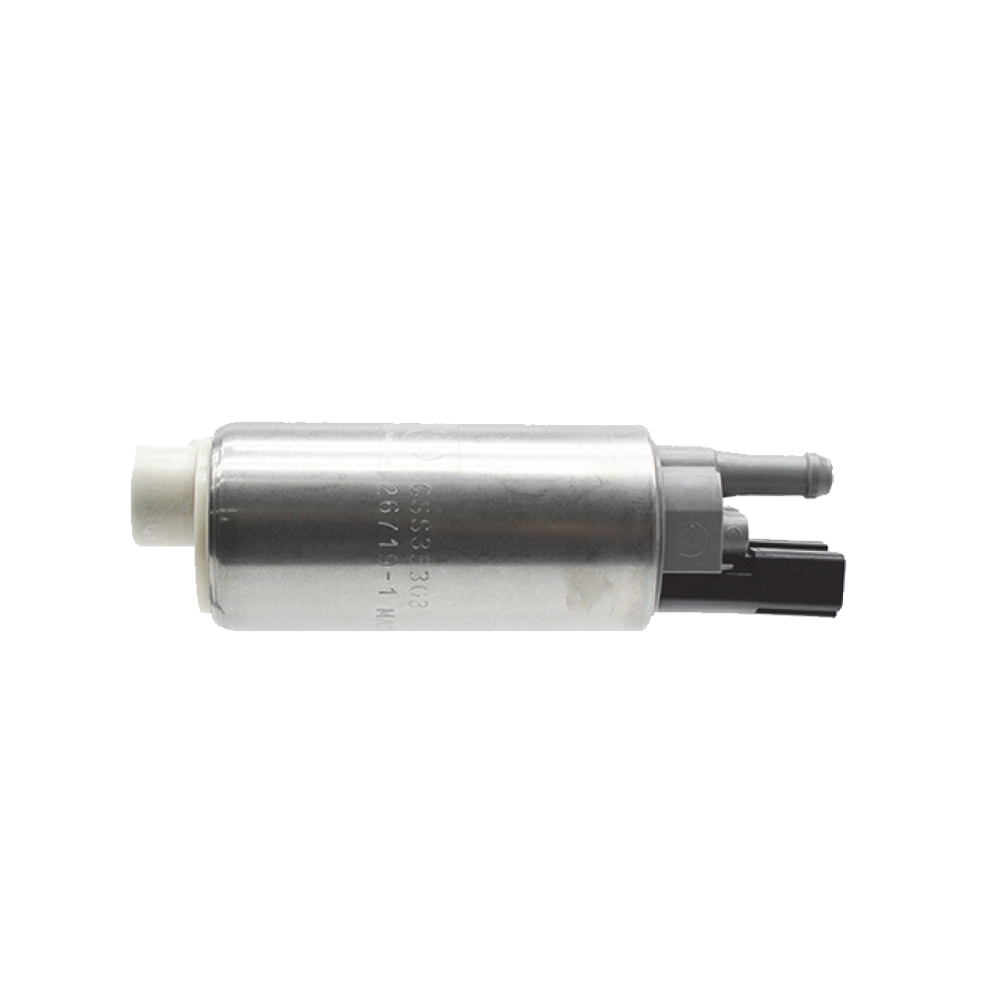 GSS353G3
Fuel: GAS
Horsepower: 650
Flow @ 276 kPa: 350 lph
Flow @ 40 psi: 92 gph
Max System Pressure (psi): 112
Max System Pressure (kPa): 772
Filter Group: D
Inlet Diameter: 19mm
Inlet Configuration: 0 degree outlet fitting to inlet orientation
Super Flow In-Tank Dual Fuel Pump Family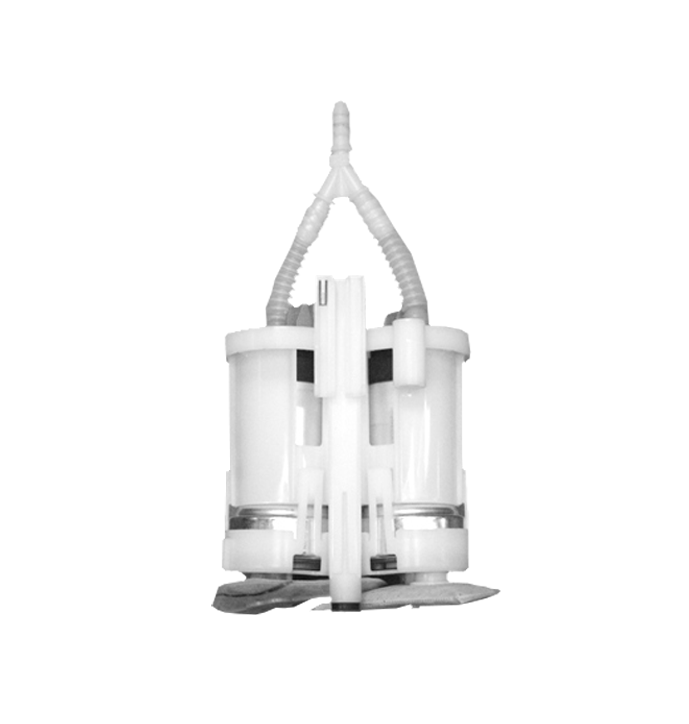 TCA946
Fuel: GAS
Horsepower: 1000
Flow @ 276 kPa: 500 lph
Flow @ 40 psi: 132 gph
Max System Pressure (psi): 87
Max System Pressure (kPa): 600
Filter Group: Filter Attached
Inlet: Pumps are in a bracket with filters attached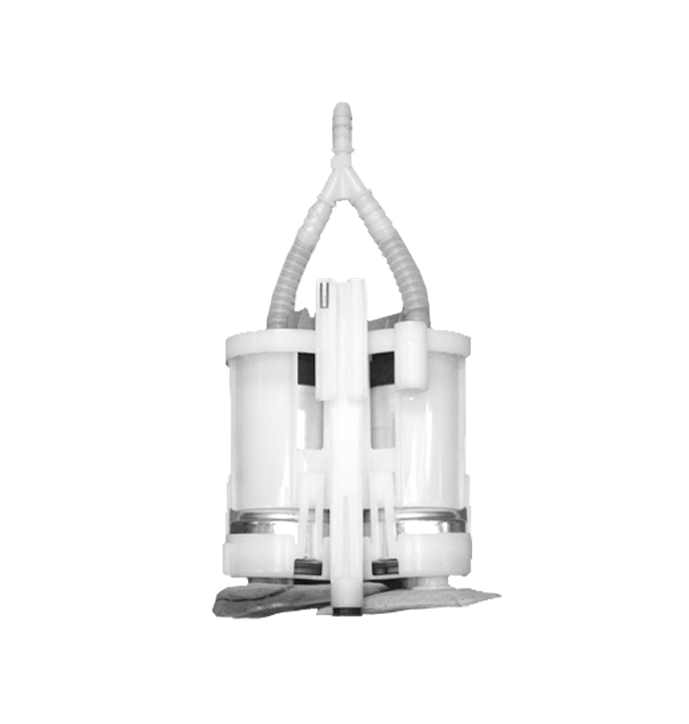 TCA947
Fuel: GAS
Horsepower: 1250
Flow @ 276 kPa: 550 lph
Flow @ 40 psi: 145 gph
Max System Pressure (psi): 87
Max System Pressure (kPa): 600
Filter Group: Filter Attached
Inlet: Pumps are in a bracket with filters attached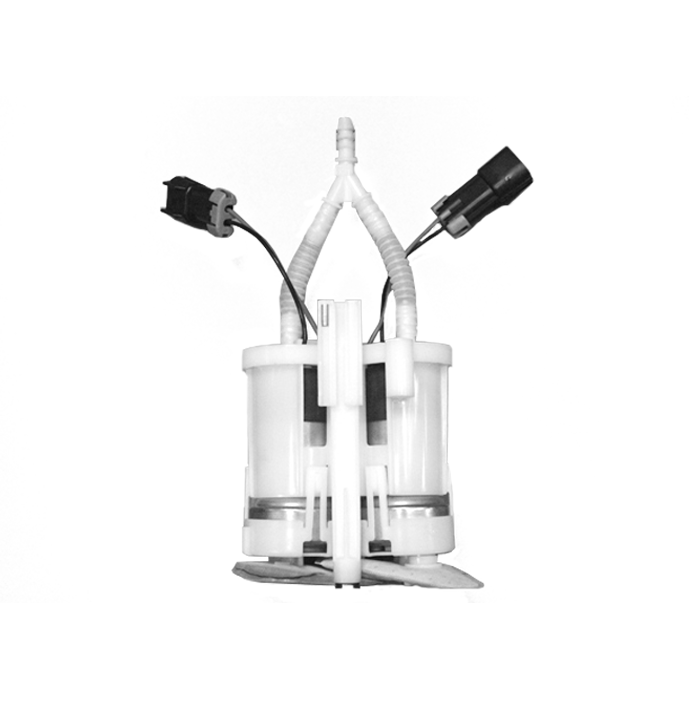 TCA948
Fuel: FLEX
Horsepower: 1450
Flow @ 276 kPa: 725 lph
Flow @ 40 psi: 192 gph
Max System Pressure (psi): 87
Max System Pressure (kPa): 600
Filter Group: Filter Attached
Inlet: Pumps are in a bracket with filters attached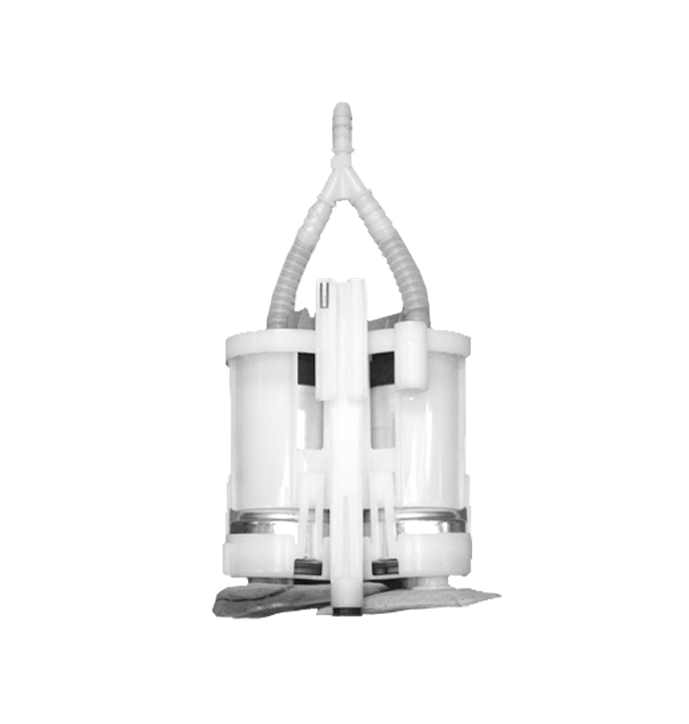 TCA954
Fuel: GAS
Horsepower: 1250
Flow @ 276 kPa: 550 lph
Flow @ 40 psi: 145 gph
Max System Pressure (psi): 112
Max System Pressure (kPa): 772
Filter Group: Filter Attached
Inlet: Pumps are in a bracket with filters attached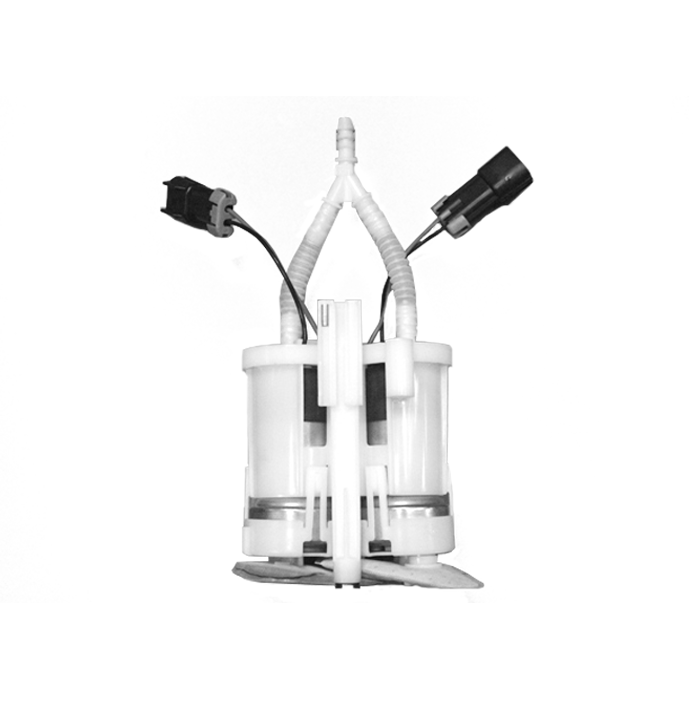 TCA955
Fuel: FLEX
Horsepower: 1450
Flow @ 276 kPa: 725 lph
Flow @ 40 psi: 192 gph
Max System Pressure (psi): 112
Max System Pressure (kPa): 772
Filter Group: Filter Attached
Inlet: Pumps are in a bracket with filters attached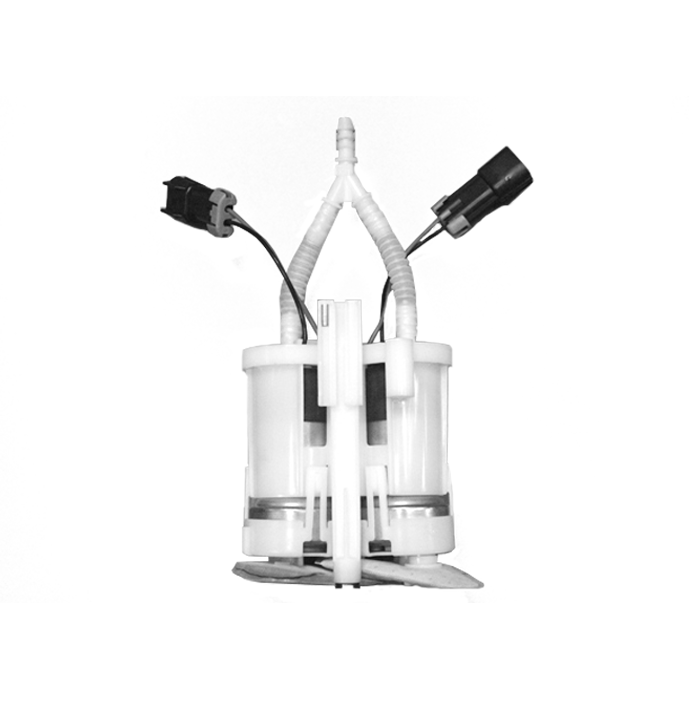 TCA956
Fuel: FLEX
Horsepower: 1600
Flow @ 276 kPa: 775 lph
Flow @ 40 psi: 205 gph
Max System Pressure (psi): 112
Max System Pressure (kPa): 772
Filter Group: Filter Attached
Inlet: Pumps are in a bracket with filters attached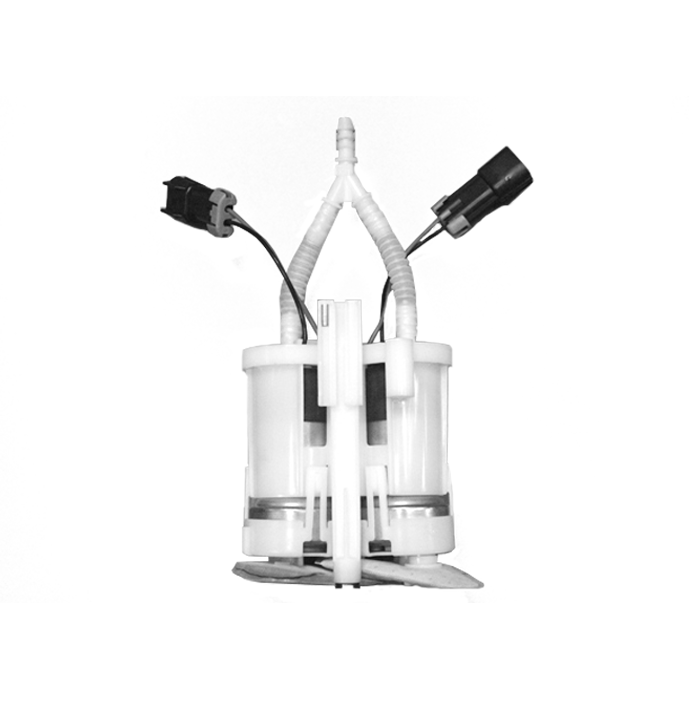 TCA957
Fuel: FLEX
Horsepower: 1700
Flow @ 276 kPa: 795 lph
Flow @ 40 psi: 210 gph
Max System Pressure (psi): 112
Max System Pressure (kPa): 772
Filter Group: Filter Attached
Inlet: Pumps are in a bracket with filters attached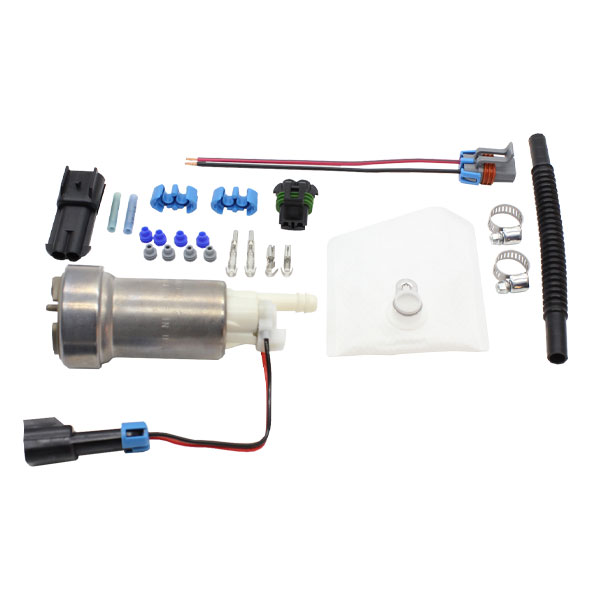 TCD301
Fuel: FLEX
Horsepower: 750
Flow @ 276 kPa: 450 lph
Flow @ 40 psi: 119 gph
Max System Pressure (psi): 112
Max System Pressure (kPa): 772
Filter Group: B
Inlet Diameter: 14mm
Inlet Configuration: 0 degree outlet fitting to inlet orientation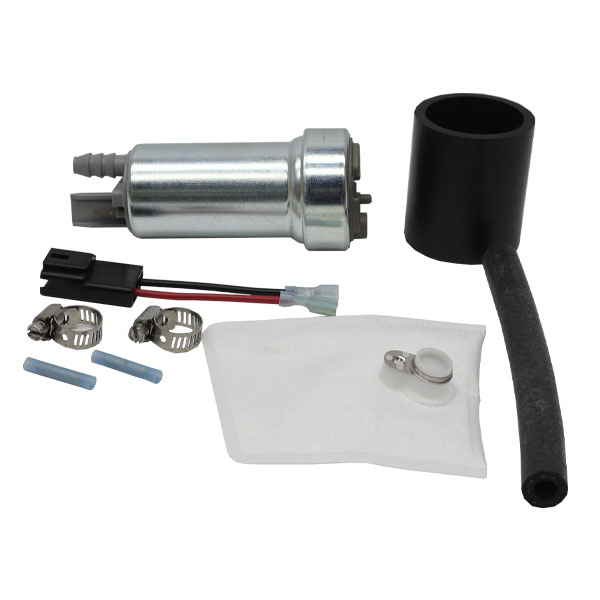 TCD302
Fuel: GAS
Horsepower: 650
Flow @ 276 kPa: 400 lph
Flow @ 40 psi: 106 gph
Max System Pressure (psi): 112
Max System Pressure (kPa): 772
Filter Group: B
Inlet Diameter: 14mm
Inlet Configuration: 0 degree outlet fitting to inlet orientation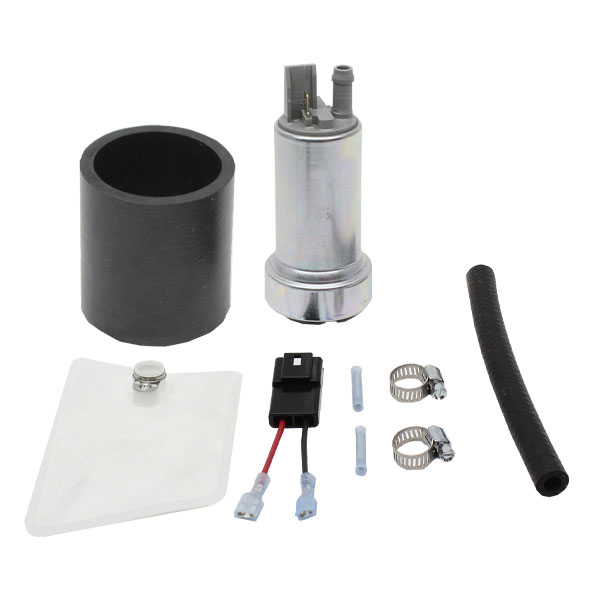 TCD350
Fuel: FLEX
Horsepower: 650
Flow @ 276 kPa: 340 lph
Flow @ 40 psi: 90 gph
Max System Pressure (psi): 112
Max System Pressure (kPa): 772
Filter Group: Filter Attached
Inlet: Pumps are in a bracket with filters attached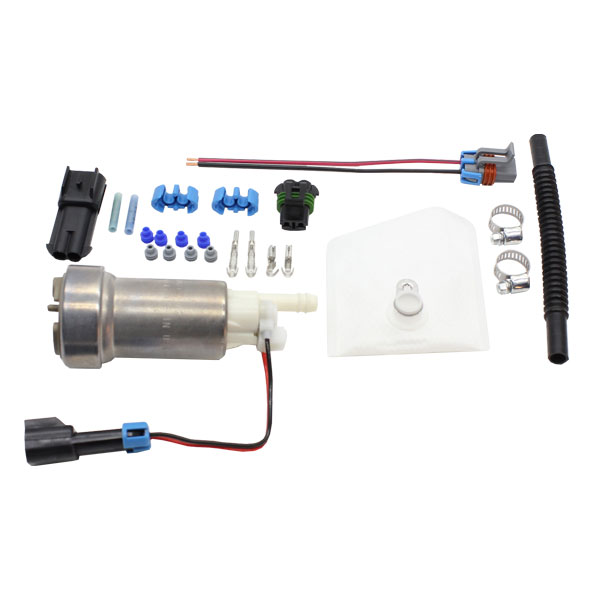 TCD470
Fuel: GAS
Horsepower: 985
Flow @ 276 kPa: 470 lph
Flow @ 40 psi: 125 gph
Max System Pressure (psi): 112
Max System Pressure (kPa): 772
Filter Group: Filter Attached
Inlet: Pumps are in a bracket with filters attached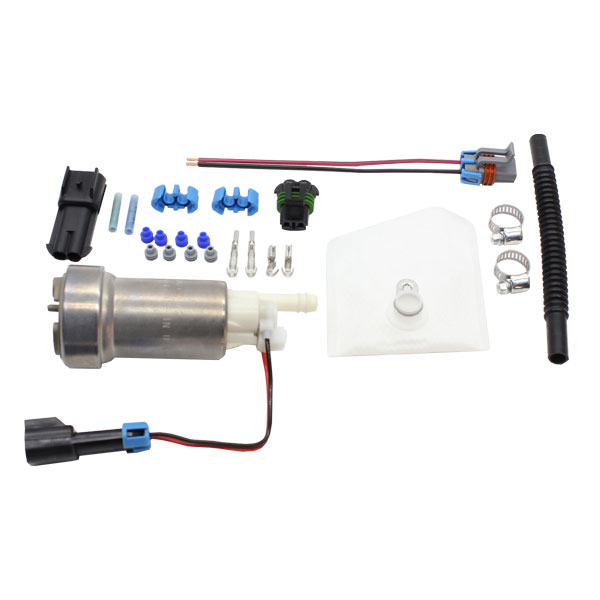 TCD495
Fuel: FLEX
Horsepower: 985
Flow @ 276 kPa: 490 lph
Flow @ 40 psi: 130 gph
Max System Pressure (psi): 112
Max System Pressure (kPa): 772
Filter Group: Filter Attached
Inlet: Pumps are in a bracket with filters attached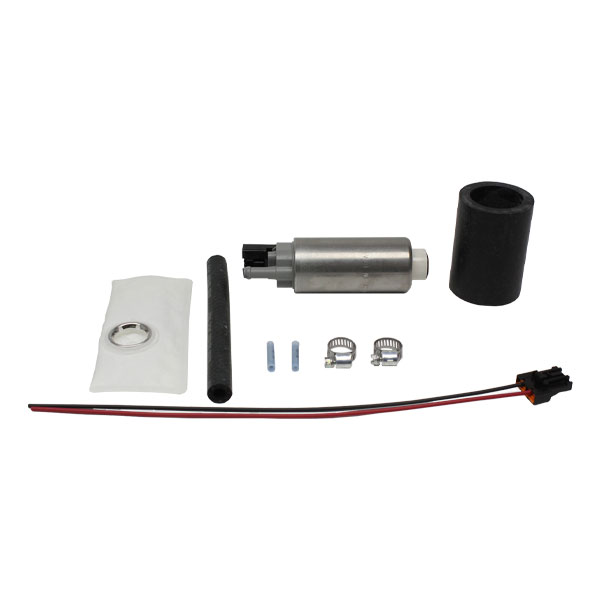 GCA340G3
Application Guide
Fuel: GAS
Horsepower: 500
Flow @ 276 kPa: 255 lph
Flow @ 40 psi: 67 gph
Max System Pressure (psi): 112
Max System Pressure (kPa): 772
Filter Group: A
Inlet Diameter: 22mm
Inlet Configuration: Centrally located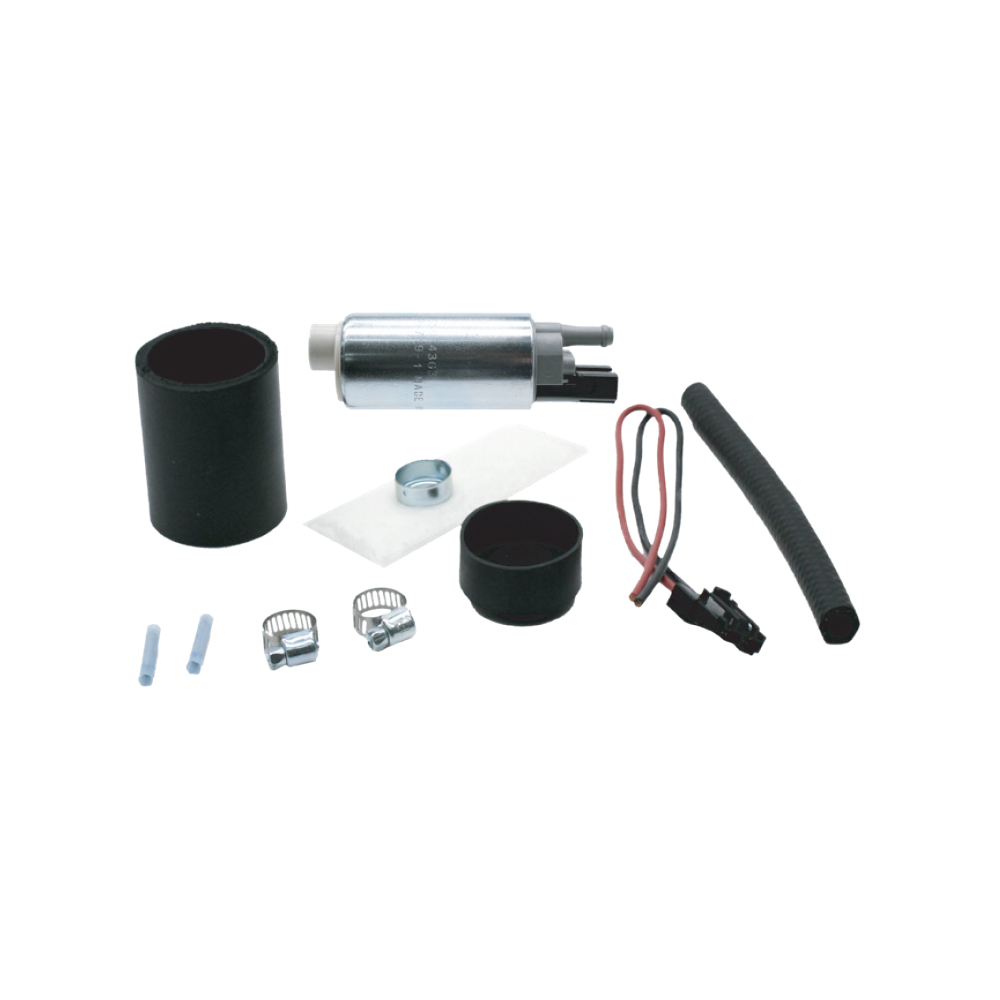 GCA353G3
Application Guide
Fuel: GAS
Horsepower: 650
Flow @ 276 kPa: 350 lph
Flow @ 40 psi: 92 gph
Max System Pressure (psi): 112
Max System Pressure (kPa): 772
Filter Group: D
Inlet Diameter: 19mm
Inlet Configuration: GM-style offset inlet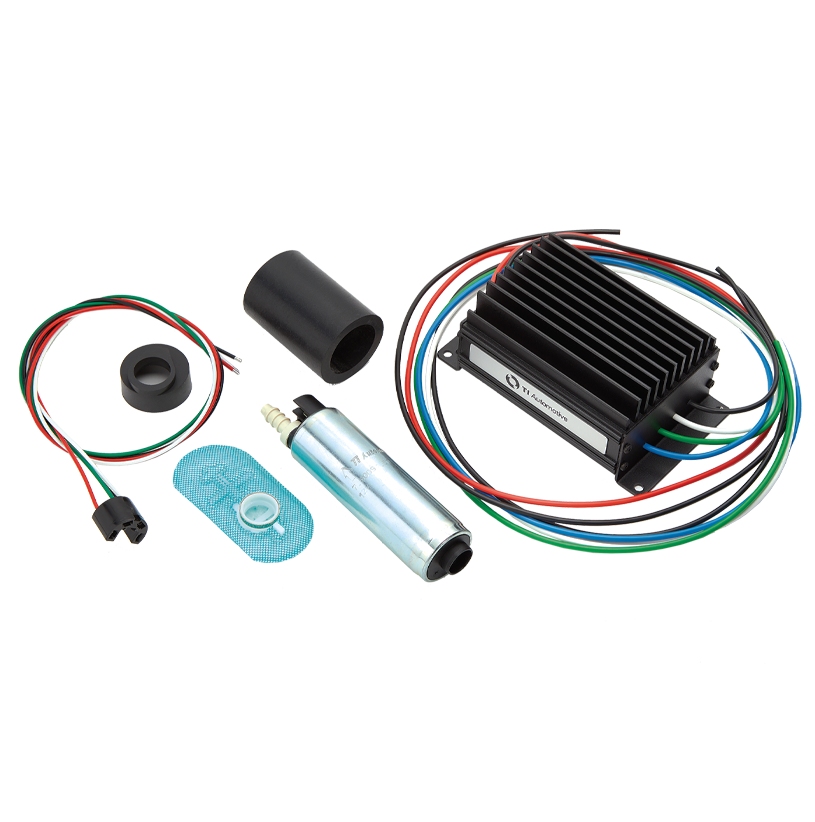 BKS1000
Fuel: GAS or FLEX
Horsepower: 1000
Flow @ 276 kPa: 550 lph
Flow @ 40 psi: 145 gph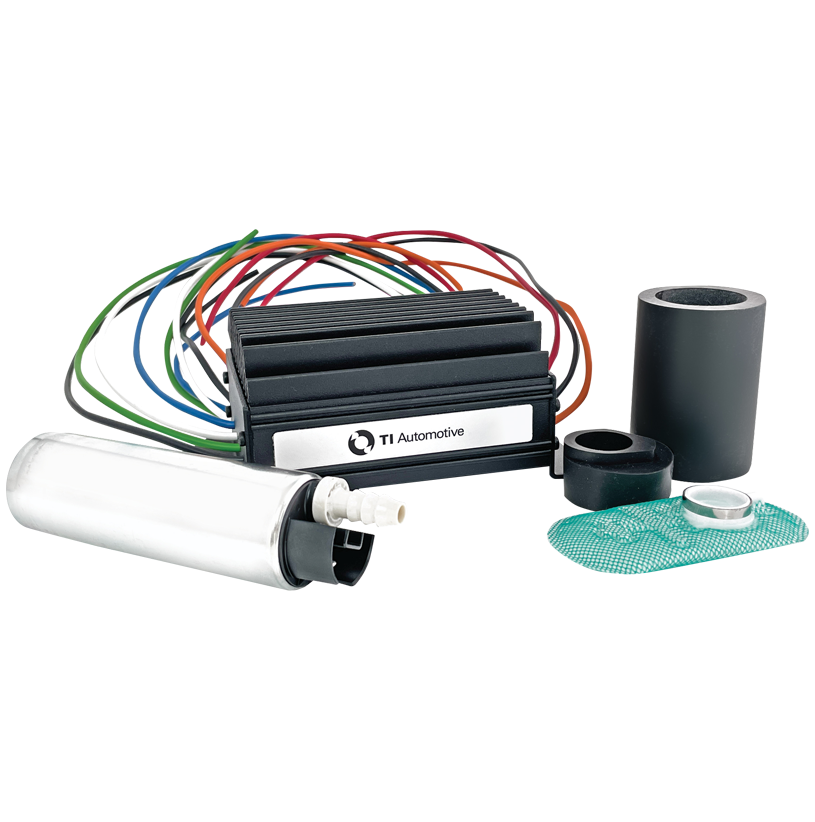 BKS1001
Fuel: GAS or FLEX
Horsepower: 1000
Flow @ 276 kPa: 550 lph
Flow @ 40 psi: 145 gph
Universal In-Line Fuel Pumps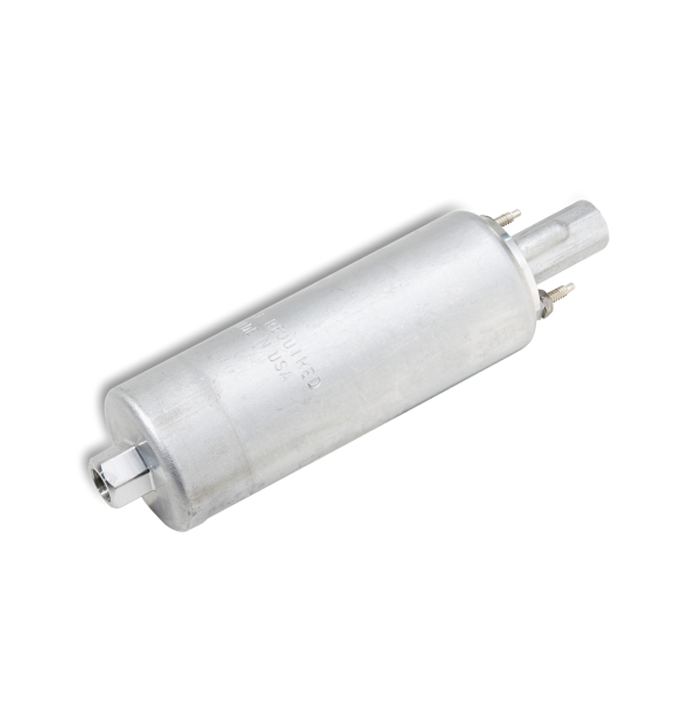 GSL391
Fuel: GAS
Horsepower: 350
Flow @ 276 kPa: 190 lph
Flow @ 40 psi: 50 gph
Max System Pressure (psi): 50
Max System Pressure (kPa): 345
Filter Group: N/A
Inlet Diameter: Depends on fitting–1x10mm female thread on pump
Inlet Configuration: Inline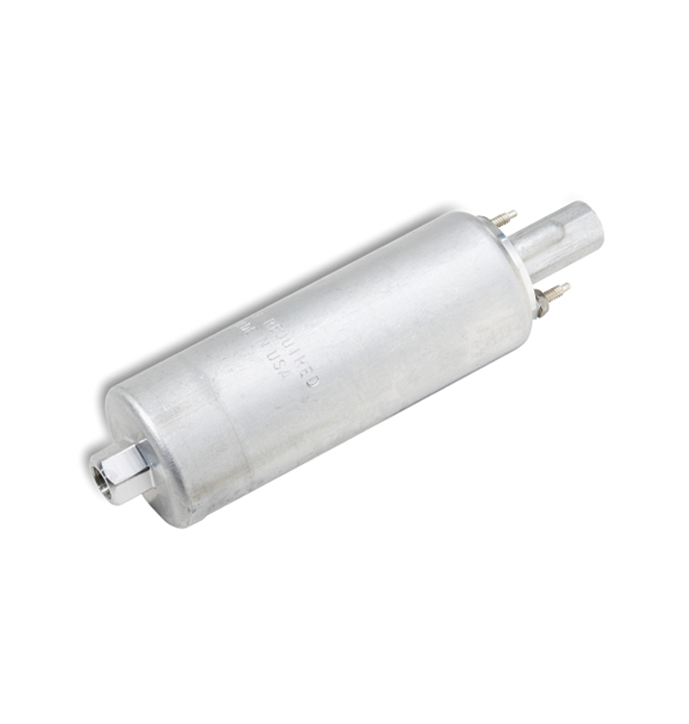 GSL392
Fuel: GAS
Horsepower: 500
Flow @ 276 kPa: 255 lph
Flow @ 40 psi: 67 gph
Max System Pressure (psi): 87
Max System Pressure (kPa): 600
Filter Group: N/A
Inlet Diameter: Depends on fitting–1x10mm female thread on pump
Inlet Configuration: Inline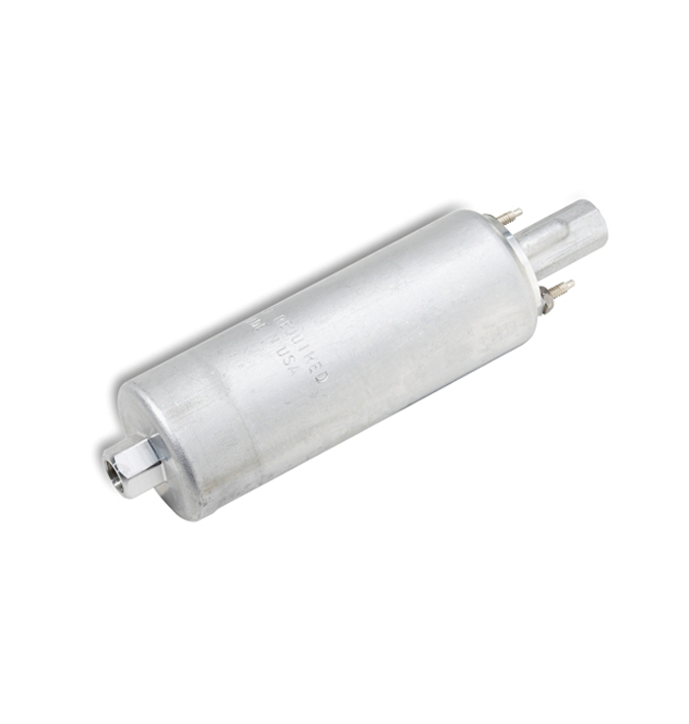 GSL394
Fuel: GAS
Horsepower: 350
Flow @ 276 kPa: 190 lph
Flow @ 40 psi: 50 gph
Max System Pressure (psi): 87
Max System Pressure (kPa): 600
Filter Group: N/A
Inlet Diameter: Depends on fitting–1x10mm female thread on pump
Inlet Configuration: Inline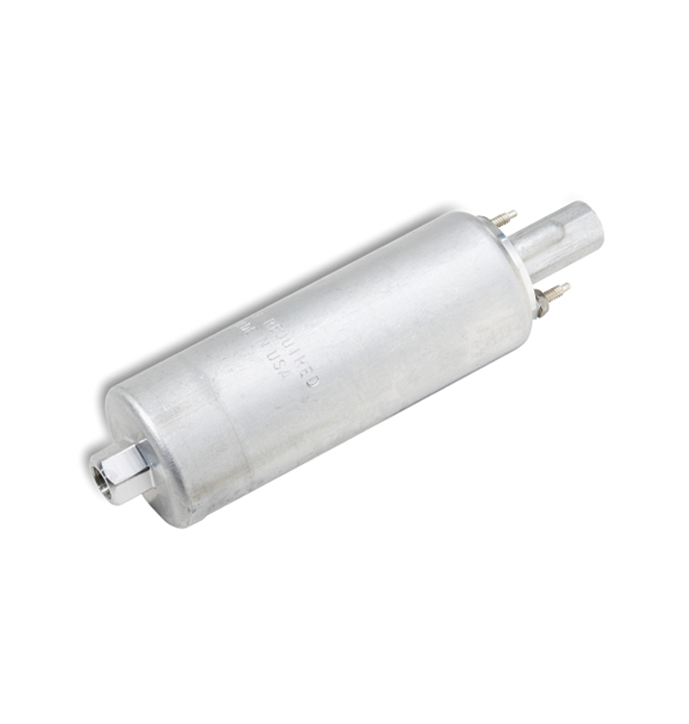 GSL396
Fuel: GAS
Horsepower: 650
Flow @ 276 kPa: 350 lph
Flow @ 40 psi: 92 gph
Max System Pressure (psi): 112
Max System Pressure (kPa): 772
Filter Group: N/A
Inlet Diameter: Depends on fitting–1x10mm female thread on pump
Inlet Configuration: Inline
Universal In-Line Fuel Pump Kits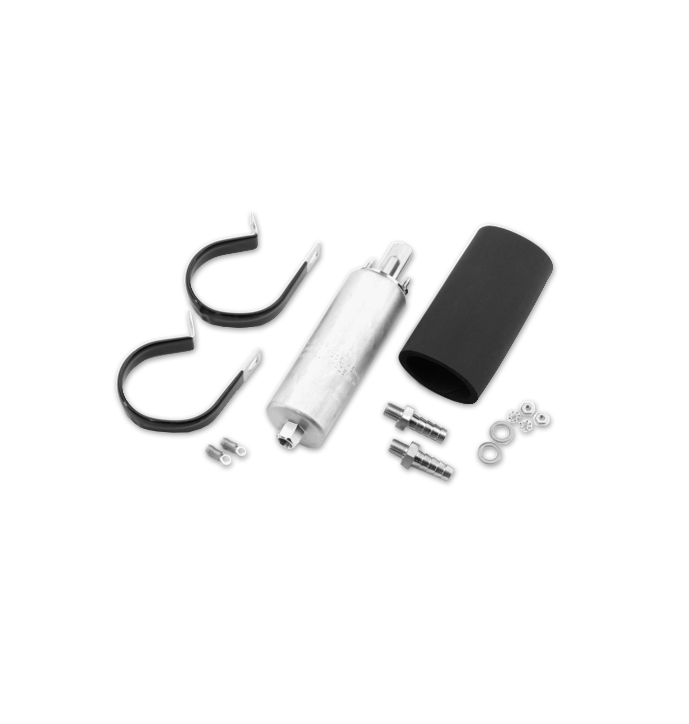 GCL611
Fuel: GAS
Horsepower: 500
Flow @ 276 kPa: 255 lph
Flow @ 40 psi: 67 gph
Max System Pressure (psi): 50
Max System Pressure (kPa): 345
Filter Group: N/A
Inlet Diameter: N/A
Inlet Configuration: Inline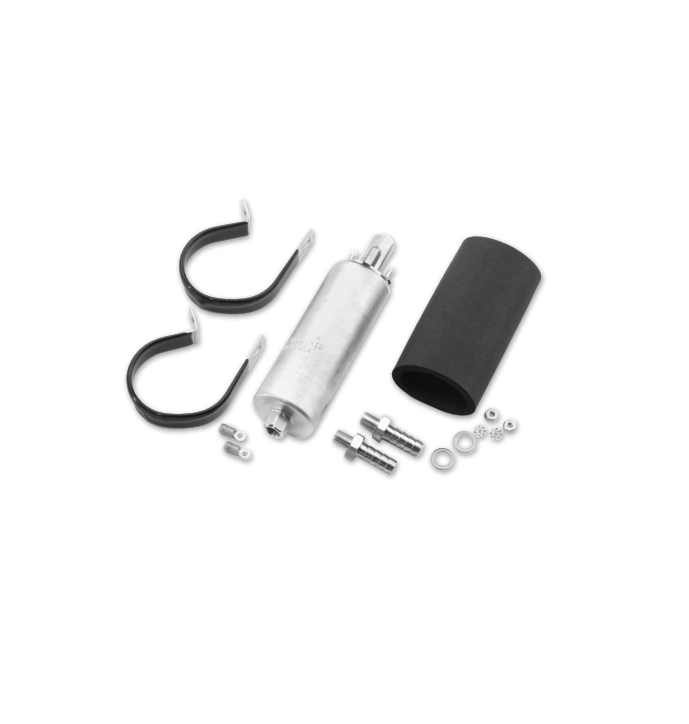 GCL620
Fuel: GAS
Horsepower: 350
Flow @ 276 kPa: 190 lph
Flow @ 40 psi: 50 gph
Max System Pressure (psi): 50
Max System Pressure (kPa): 345
Filter Group: N/A
Inlet Diameter: N/A
Inlet Configuration: Inline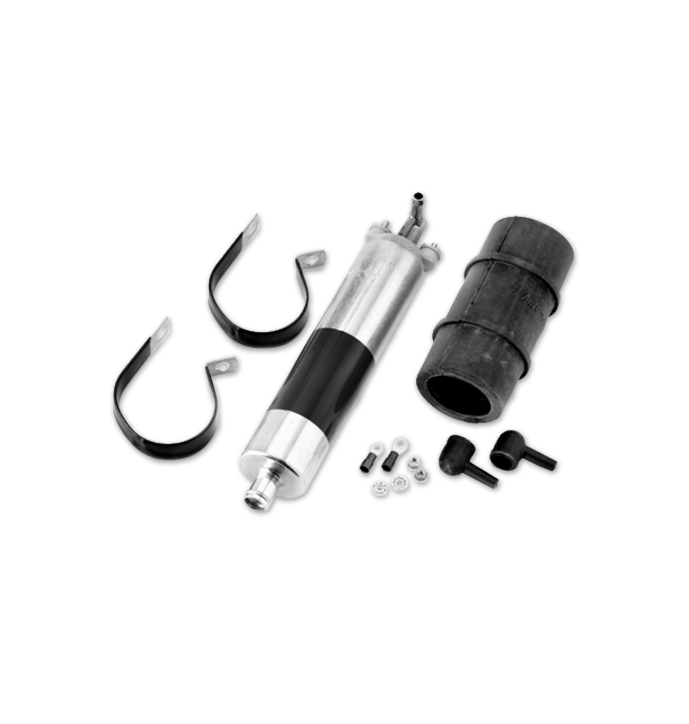 GCL624
Fuel: GAS
Horsepower: 650
Flow @ 276 kPa: 340 lph
Flow @ 40 psi: 90 gph
Max System Pressure (psi): 87
Max System Pressure (kPa): 600
Filter Group: N/A
Inlet Diameter: N/A
Inlet Configuration: Inline screw pump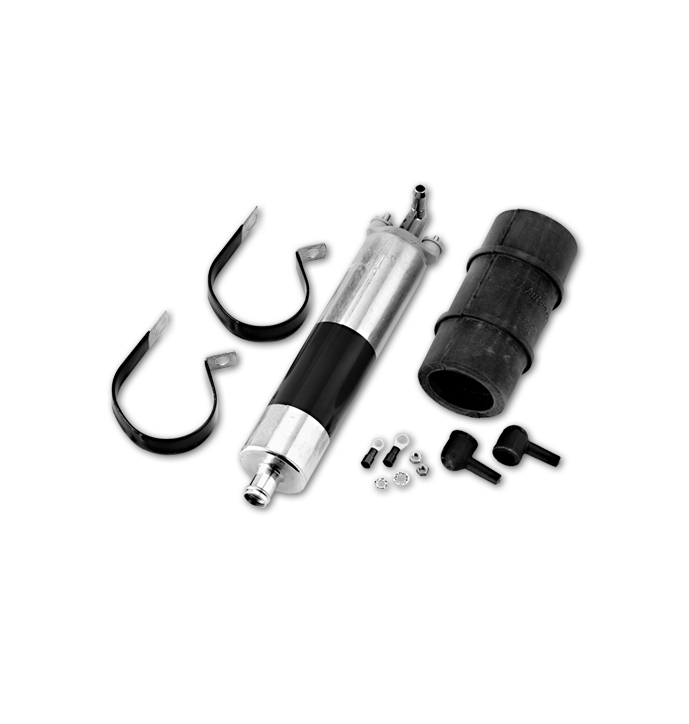 GCL627
Fuel: GAS
Horsepower: 650
Flow @ 276 kPa: 340 lph
Flow @ 40 psi: 90 gph
Max System Pressure (psi): 87
Max System Pressure (kPa): 600
Filter Group: N/A
Inlet Diameter: N/A
Inlet Configuration: Inline screw pump
All fuel pumps are available as a kit.
Filter Groups:
Group A fits 22mm outside diameter (OD) plastic and steel inlet
Group B fits 11mm OD inlet
Group D fits 19mm OD inlet
Group E fits 22mm OD steel inlet
View High-Performance Catalog
TI Automotive performance fuel systems are designed to install easily and deliver the feed your injectors need. As a Tier 1 OE supplier, we lead the industry in the development and production of automotive fluid systems, offering a wide range of high-performance in-line and in-tank fuels pumps, complete drop-in fuel modules, fuel pump kits and installation accessories.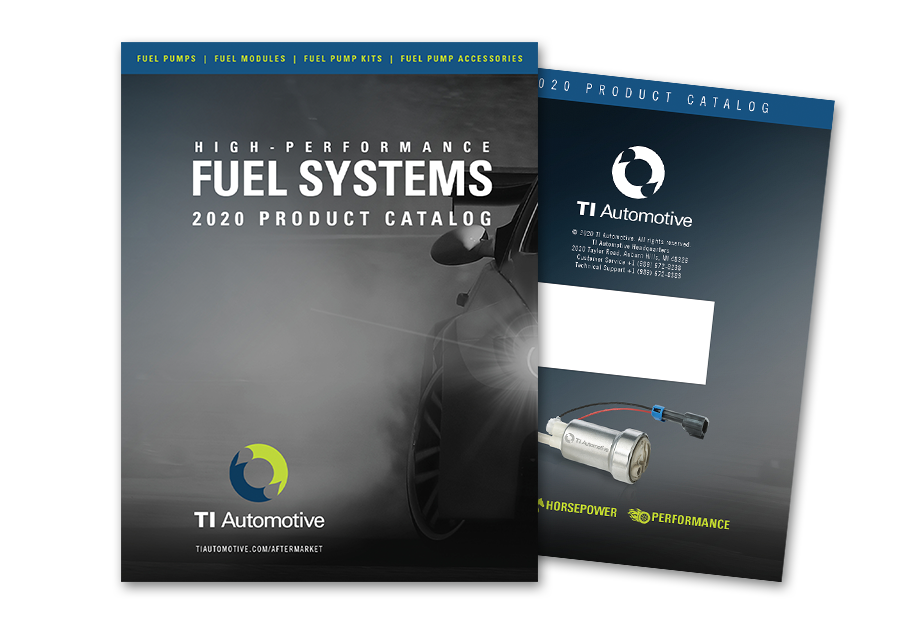 Brochure & Installation Guides
Fuel systems can be complex, and selecting the correct components can be overwhelming. Because of this, TI Automotive is here to help you get the most out of your fuel system. With our wide variety of pumps, modules and accessories, we're sure to have the best solution to fit your fueling needs.